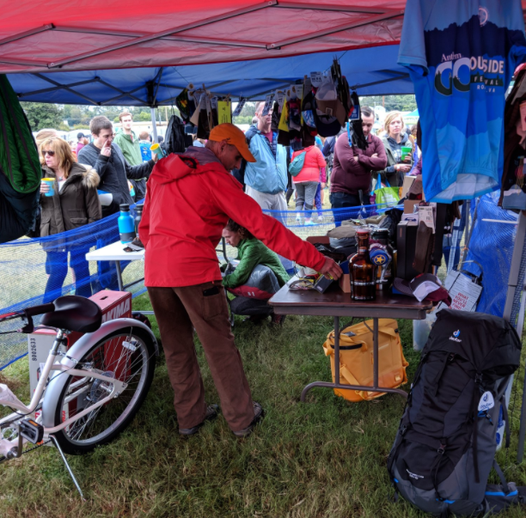 Used Gear Exchange tent
Date: This is an ongoing activity that will be occurring periodically throughout the festival.
Registration: Not Required
Hosted By: Blue Ridge Mountains Council
Location: Elmwood Park (near fountain walkway)
Ages: All Ages
---
Questions About the Event?
Event Lead: Richard Cohen
Email: racohen1@verizon.net
Phone: (540) 265-0656
You probably have some outdoor gear you no longer use? Why not make room for some new gear! Looking for a new-to-you piece of gear? Stop by and browse the deals.
Bring your outdoor gear to the Used Gear Tent (located in Elmwood Park along the water fountain walkway) and the Boy Scouts will help you sell it.
Here's how it works if you have gear to sell:
You put your name, price of item, and phone number on a tag that is attached to the piece of gear.

You leave your gear there and the Boy Scouts will keep an eye on it.

If a person stops by and is interested in purchasing your gear they will give you a call to arrange a time to meet and finalize the sale.

At the end of GO Fest it is the sellers responsibility to stop back by the tent to pick up their gear in the event it did not sell. Any gear not picked up will be donated to the Boy Scouts.