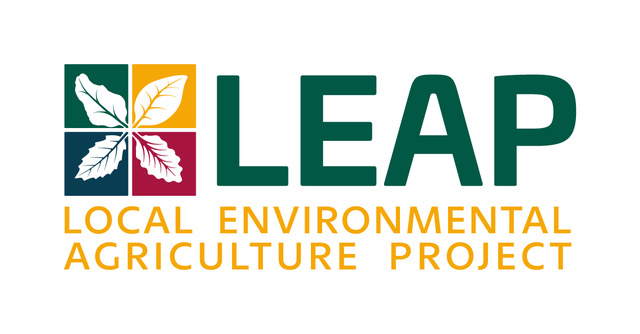 Bike Tour to Grandin Village Farmers Market
Oct 15th: 9:30 am - 11:30 am

Registration Deadline: Oct 13th
Hosted By: LEAP, Cardinal Bicycle, and Ride Solutions
Location: Depart from Cardinal's Bicycle Tent
Ages: All Ages
---
Questions About the Event?
Event Lead: Christina Nifong
Email: christina@leapforlocalfood.org
Phone: (540) 632-1657
Join Us for a Guided Ride, Stopping at LEAP's Community Gardens and Farmers Market
Local Environmental Agriculture Project (LEAP), partnering with Cardinal Bicycle and Ride Solutions, will meet at GO Fest at 9:30 am on Saturday, Oct. 15 for a guided ride from downtown, stopping at Morningside Community Garden, then the Grandin Village Farmers Market, Cardinal Bicycle, then Mountain View Community, and back to GO Fest. This ride will be free, with the opportunity for riders to purchase snacks/breakfast items at Grandin Village Farmers Market, as well as a coffee stop at Cardinal Bicycle. Some examples of vendors at the Grandin Village Farmers Market are Kind Baking Co. offers pastries; Blacksburg Bagels sells bagels, bread, and croissants; Creme Fresh sells amazing overnight oats; Field Day Juice Club offers bottled juice.
Check out the route: https://ridewithgps.com/routes/41048449