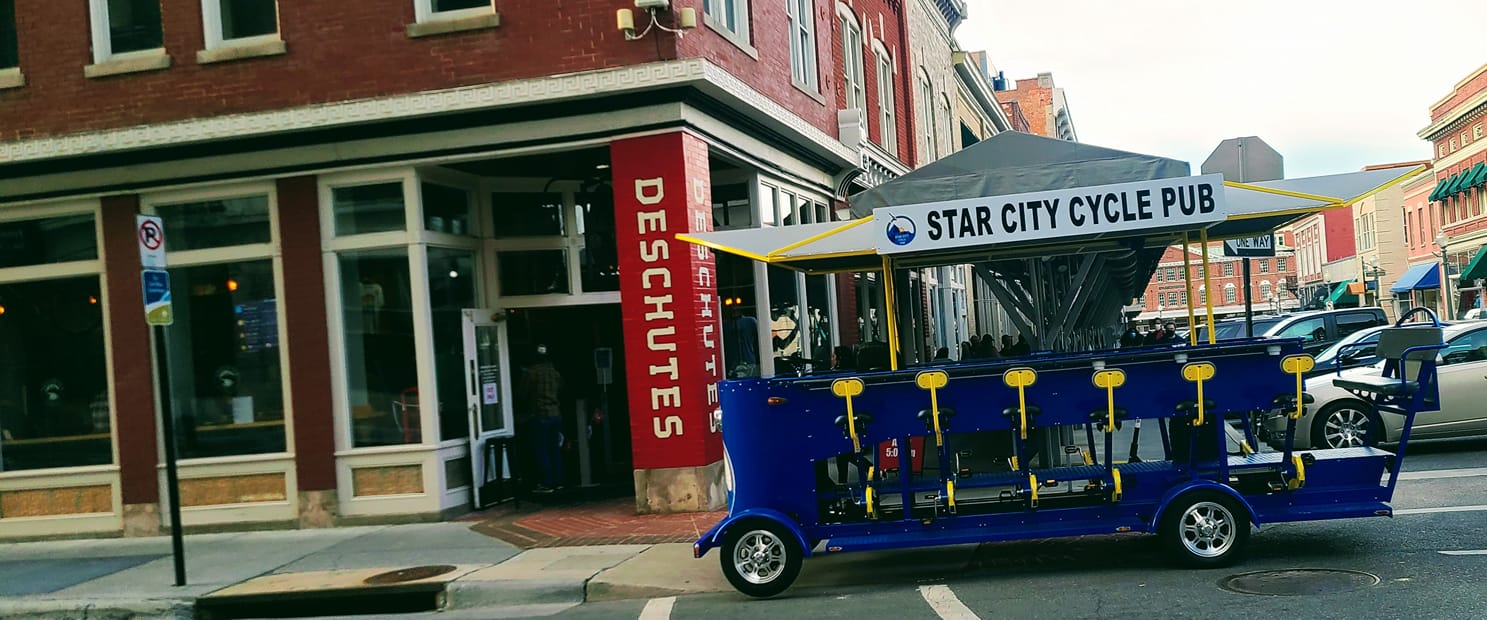 Hop On, Hop Off Cycle Pub presented by Gentry Locke
Oct 15th: 6:00 pm - 9:00 pm
Oct 16th: 4:00 pm - 6:00 pm
Oct 17th: 1:00 pm - 4:00 pm

Registration: Not Required
Location: Throughout Downtown - just hop on
Ages: All Ages
---
Questions About the Event?
Event Lead: Jonathan Mish
Email: mrjonathanmish@gmail.com
Phone: (540) 525-5878
Star City C
ycle Pub will be offering "hop on, hop off" rides between local establishments. If you see the cycle pub riding by, flag it down and hop on…then when you get to a brewery you want to check out just hop off. Star City Cycle Pub will be doing a continuous loop between Golden Cactus, Big Lick Brewing, Three Notch'd Brewing, and Deschutes Brewery. Ride Responsibly, Gentry Locke.com.
The pick up/drop off location in the heart of GO Fest is located on Church Avenue, next to Deschutes Brewery.
The cycle pub will be running Friday (6-9pm), Saturday (4-6pm) and Sunday (1-4pm).