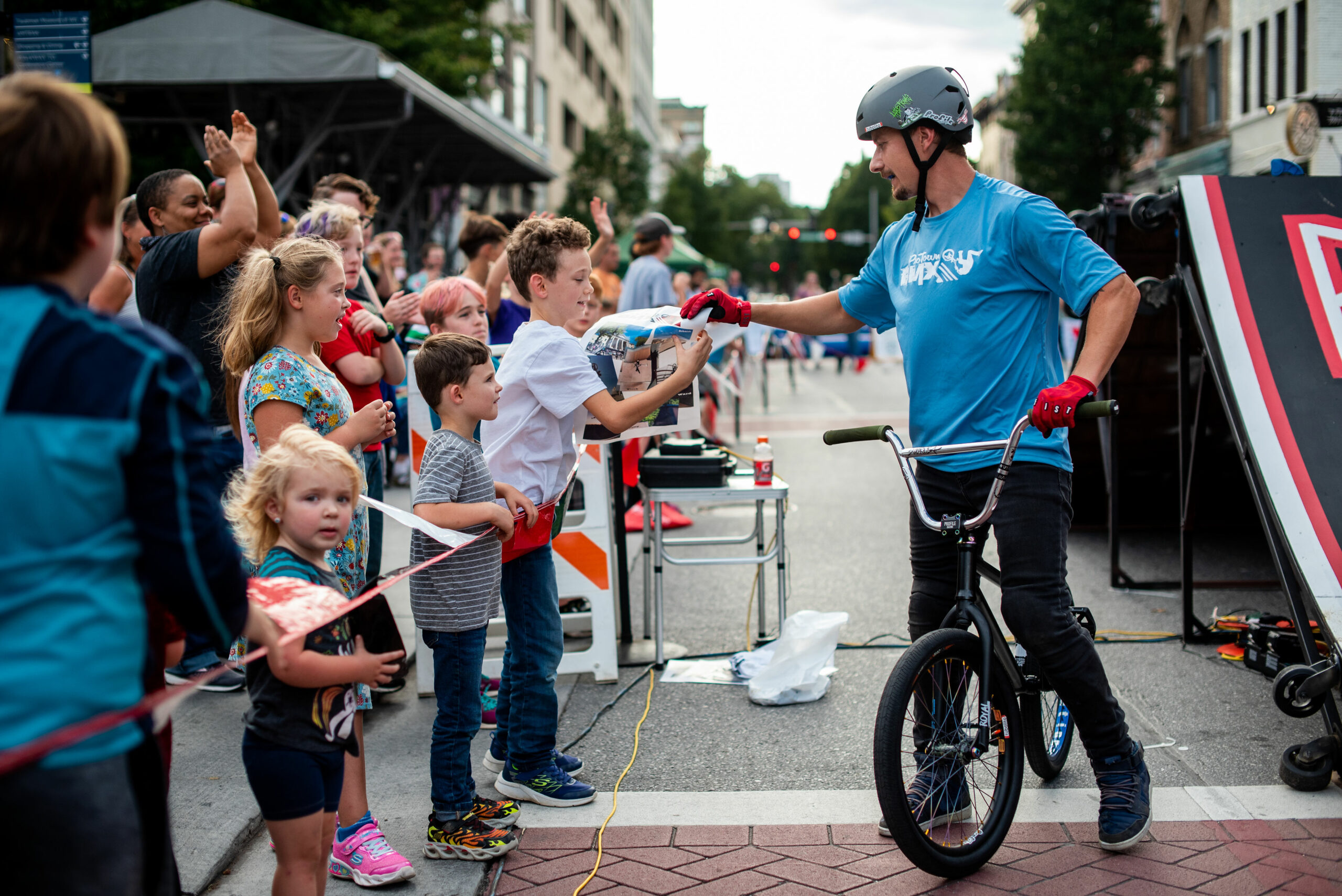 ProTown BMX Tips and Tricks
Oct 14th: 6:30 pm - 7:00 pm
Oct 15th: 11:30 am - 12:00 pm
Oct 15th: 2:00 pm - 2:30 pm
Oct 15th: 4:30 pm - 5:00 pm
Oct 16th: 11:00 am - 11:30 am
Oct 16th: 4:00 pm - 4:30 pm

Registration: Not Required
Hosted By: Anthem Go Outside Festival
Location: ProTown BMX area
Ages: All Ages
---
Questions About the Event?
Event Lead: Anthem Go Fest
Email: info@roanokeoutside.com
Phone: (540) 343-1550
Thanks to our sponsor Gentry Locke, you can try out some tricks.
After each ProTown BMX show, stick around for some tips and tricks from the ProTown BMX staff. This will be happening for about 30 minutes after each show. Bring your own bike and helmet to try it out!
Our motto is, "Dream BIG" because we believe everyone can be living their dreams too!!!