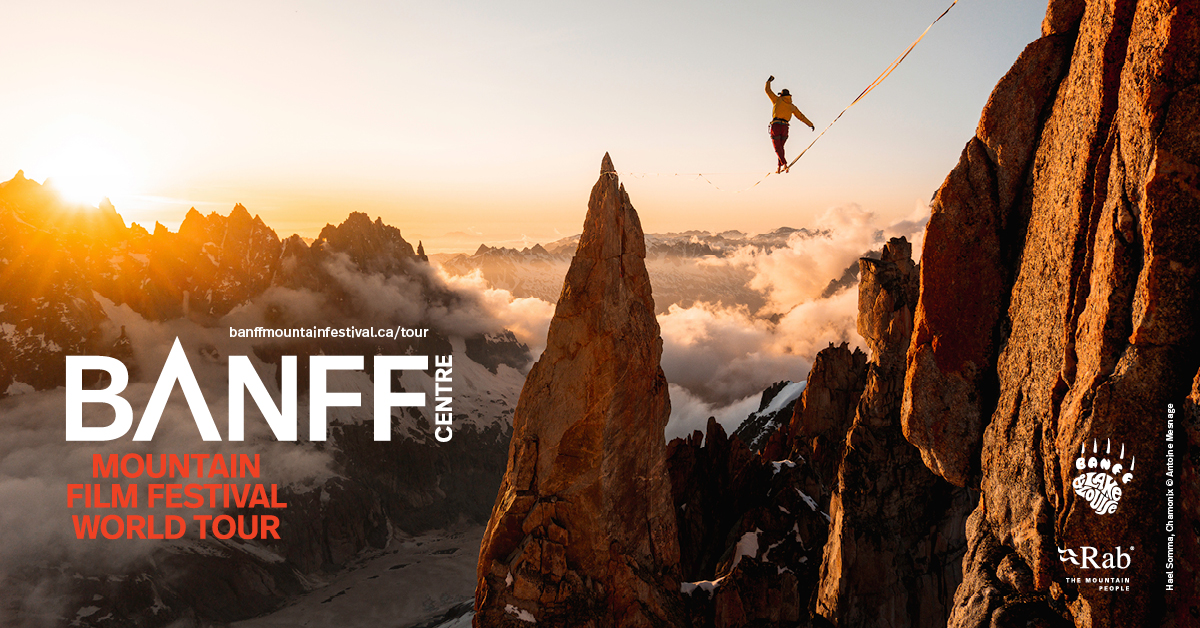 Banff Centre Mountain Film Festival World Tour
Oct 13th: 7:30 pm - 10:00 pm

Registration: Not Required
Hosted By: Anthem Go Outside Festival
Location: Main Stage
Ages: All Ages
---
Questions About the Event?
Event Lead: Anthem GO Fest
Email: info@roanokegofest.com
Phone: (540) 343-3206
Presented Locally by Mast General Store
Banff Centre Mountain Film and Book Festival is one of the largest and most prestigious mountain
festivals in the world!
Hot on the heels of the Festival that is held every fall in beautiful Banff, Alberta, the
Banff Centre Mountain Film Festival World Tour hits the road. With stops planned in over 600
communities and more than 40 countries across the globe, the Banff World Tour celebrates amazing
achievements in outdoor storytelling and filmmaking worldwide.
From the over 400 entries submitted into the Festival each year, award-winners and audience favorites
are among the films that are carefully selected to play in theatres around the world.
Traveling to remote vistas, analyzing topical environmental issues, and bringing audiences up-close and
personal with adrenaline-packed action sports the 2023/2024 World Tour is an exhilarating and
provocative exploration of the mountain world.
Join Mast General Story when Banff Centre Mountain Film Festival World Tour brings the
spirit of outdoor adventure to the Anthem GO Outside Festival at Elmwood Park, October 13 at 7:30pm.
GO Fest will feature films such as The Fastest Girl in the Village, Nuisance Bear, and Danny MacAskill's Do A Wheelie.