Free Sunday Concerts presented by Berglund Center
Oct 17th: 1:00 pm - 4:00 pm

Registration: Not Required
Location: Haley Toyota Music Stage in Elmwood
Ages: All Ages
---
Questions About the Event?
Event Lead: Pete Eshelman
Email: pete@roanoke.org
Phone: (540) 343-1550
Pack a picnic, grab a beer, kick back, and listen to live music in Elmwood from 1 pm-4 pm, Sunday afternoon . . . and it's free thanks to our partnership with the Berglund Center.
The afternoon kicks off with JGC Trio followed by The Floorboards.
JGC Trio is Roanoke's new favorite power trio! Jake, George, & Colby. Jake Dempsey on the bass, George Penn on drums, and Colby Elswick on guitar/vocals.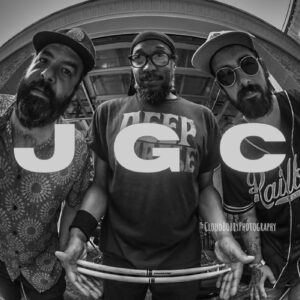 The Floorboards are an American roots rock ensemble hailing from the Blue Ridge Mountains of Virginia. The band marries rock & roll and country roots with the sights and sounds of southern mountain towns. Jake and Rob shake the leaves from the trees. Chris coaxes stringed cries from the hills and hollers. Matt writes and sings the story.