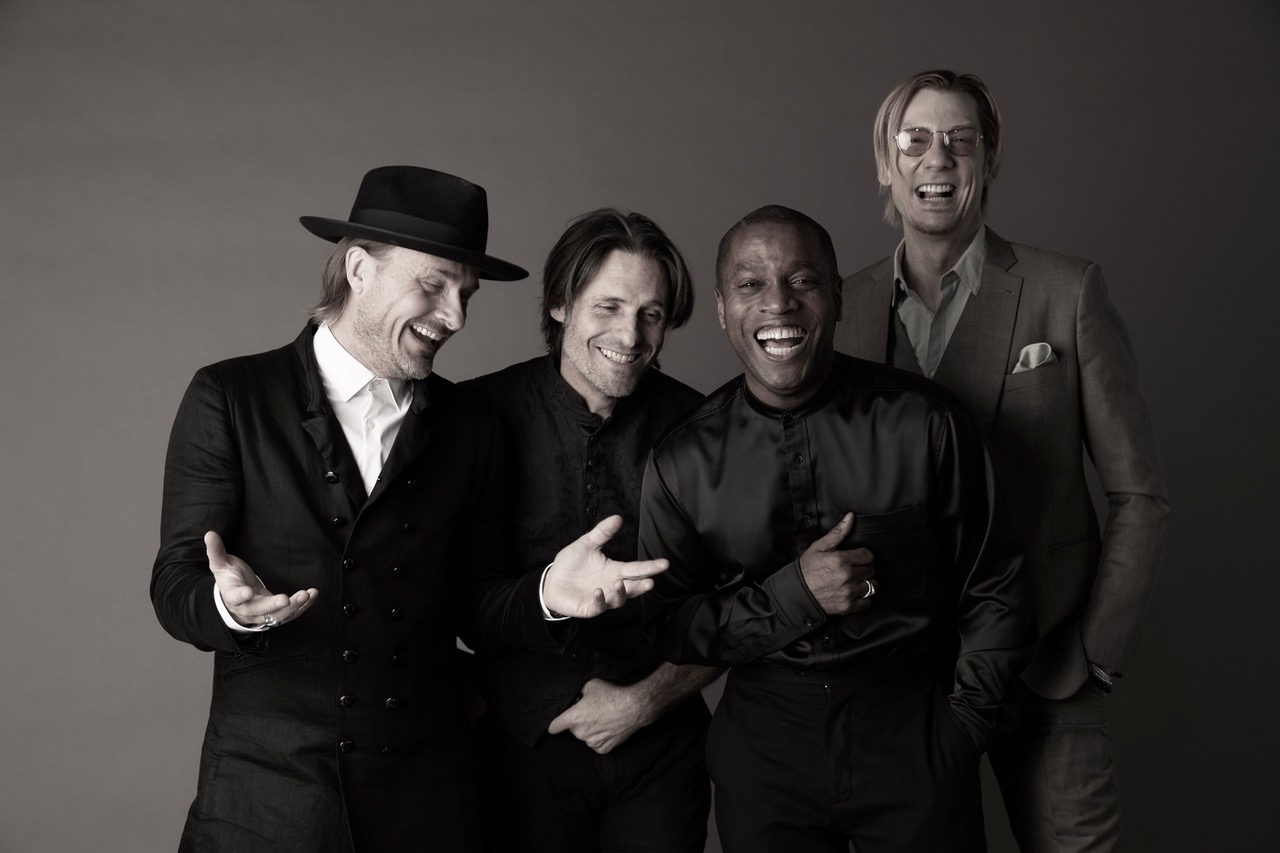 Vintage Trouble on the Haley Toyota Stage in Elmwood
Oct 16th: 6:30 pm - 10:00 pm

Hosted By: Anthem Go Outside Festival
Location: Haley Toyota Stage in Elmwood Park
Ages: All Ages
---
Questions About the Event?
Event Lead: Berglund Center
Email: tickets@theberglundcenter.com
Phone: (844) 599-5483
Vintage Trouble Brings the Funk, Blues and Rock n' Roll to Elmwood Park
The annual Anthem Go Outside Festival will be rocking out Elmwood Amphitheater at this year's downtown Roanoke event, featuring headliner Vintage Trouble on the Haley Toyota stage - Saturday, October 16.
Vintage Trouble is a Los Angeles-based band known for its electric stage presence and acrobatic frontman Ty Taylor. Go Fest continues to push the envelope, attracting bands that fall outside the norm for the region's typically classic rock and country music genres, hoping to appeal to more diverse audiences.
Vintage Trouble, the Saturday night show in Elmwood, will bring swaggering rock, soulful blues, R&B grooves, and pop ambition into a bold and brash brew. The talented quartet has logged 3,000 shows across 30 countries on tour with divinities such as The Who, The Rolling Stones, AC/DC, Lenny Kravitz, and Bon Jovi, to name a few. They've performed on Later… with Jools Holland, Jimmy Kimmel LIVE!, Conan, The View, and The Tonight Show in addition to receiving acclaim from New York Times, NPR, The Wall Street Journal, Billboard, and Rolling Stone.
Saturday night Vintage Trouble concert will be $25/ticket (kids 12 and under free). Tickets will be sold onsite for an additional $5 gate fee. Gates open at 6:30 pm, with the opening act Lazy Man Dub Band starting at 7 pm. The headliner begins at 8 pm. Seats are first-come, first-serve.
All proceeds go to benefit Project Outside, a community fund created to support outdoor capital improvement projects, maintain key outdoor assets, and help launch and support businesses in the outdoor sector.
Last year GO Fest, through sponsors and concert ticket sales, was able to award fourteen Project Outside grants totaling $110,000 that supported trail development, greenway maintenance, ProjectPark to improve the Villa Heights Rec Center, provided much-need equipment to trail organizations, support local outdoor businesses impacted by COVID, frisbee golf courses, and support start-up businesses catering to mountain bike tourism.