The Anthem GO Outside Festival (GO Fest) is located in the heart of Virginia's Blue Ridge – at Roanoke's Elmwood Park amphitheatre – and spans six surrounding city blocks. The festival layout features a circular flow with pockets for retail; activities like stand-up paddle boarding, biking, climbing and slacklining; dedicated space along wooded paths for connecting with our non-profit community; and, of course, plenty of space for taking in the live music, influential speakers, and the exciting films of the Banff Mountain Film Festival.
The small, eight-person team that manages GO Fest comprises the City of Roanoke Parks and Recreation Department and the Roanoke Outside Foundation. This committee loves the outdoors and shares a mission to celebrate all-things-outdoors with the community at no admittance cost.
We're not trying to pave over your dreams. We're trying to show you what's possible.
Okay, here's the thing about our location: it's got a lot of pavement, and we know people miss the open fields of previous years. Before 2020, we lived at River's Edge Park, a sports complex about a mile from our new Elmwood Park location. Just like you, we loved the River's Edge location–it was full of flat, grassy space to stretch out–but we also love our new location and its possibilities.
There are a few reasons GO Fest had to move a mile up the road to Elmwood Park:
1 – Like most events following the pandemic, we are rebuilding our budget to what it was before 2020. Right now, we're operating with less than half of the budget we had in 2019, AND the majority of the vendors we had pre-pandemic are either out of business or do not have the funds to sponsor, attend, or provide in-kind donations like they did in the past. Luckily, our attendance has remained steady (seriously, everyone–wow and THANK YOU!). This means we have to provide space and infrastructure for the same-sized crowd with a fraction of the budget and vendors of previous years. At Elmwood, our infrastructure costs (stage rental, water truck, generators, lights, etc.) are much lower, which means we can keep having GO Fest, adding new attractions like the Banff Film Festival and High Line act, and it can stay a free event.
2 – Yes, the athletic fields on River's Edge North have been upgraded, which is a major win for the region! However, that means we can't place trucks, trailers, pools, bike ramps, stages, and tents on top of them anymore. That said, the improvements made to these fields create an amazing space for tournaments and games all year round (not just one weekend out of the year).
3 – The soccer fields on River's Edge South present a similar challenge to the north side: we must protect the community's sports complex. When the north side was under construction in 2019, we tested things out on the south side. That year, one night of rain resulted in flooding and a major mud problem that caused us to cancel day three of the festival AND pay over $10,000 in damages for turf maintenance and irrigation system replacement. We use all of our proceeds to build a better outdoor community, so we can only take expensive risks like that once.
Pivot!
Our team has always worked with the mentality of "how do we take this and make it better?"
In 2020 when everything shut down, we found a way to gather safely, have a great time, and still raise some money for the outdoors through our Project Outside Benefit Concert with Andy Frasco.
In 2021, when getting back together was possible but our location was in question, the conversation wasn't whether or not to have GO Fest, but how to do it right.
While we loved the River's Edge location, we knew it wasn't possible to hold the event there, and we decided that finding a new location was better than having no GO Fest at all. So, we got out the measuring wheel and the level, and we have gotten to work filling the Elmwood Park location with every bit of GO Fest goodness we can. Since then, we've discovered some amazing things about our downtown landscape and been inspired by the possibilities of a more urban location, as well as the potential to create
The Possibilities of a New Location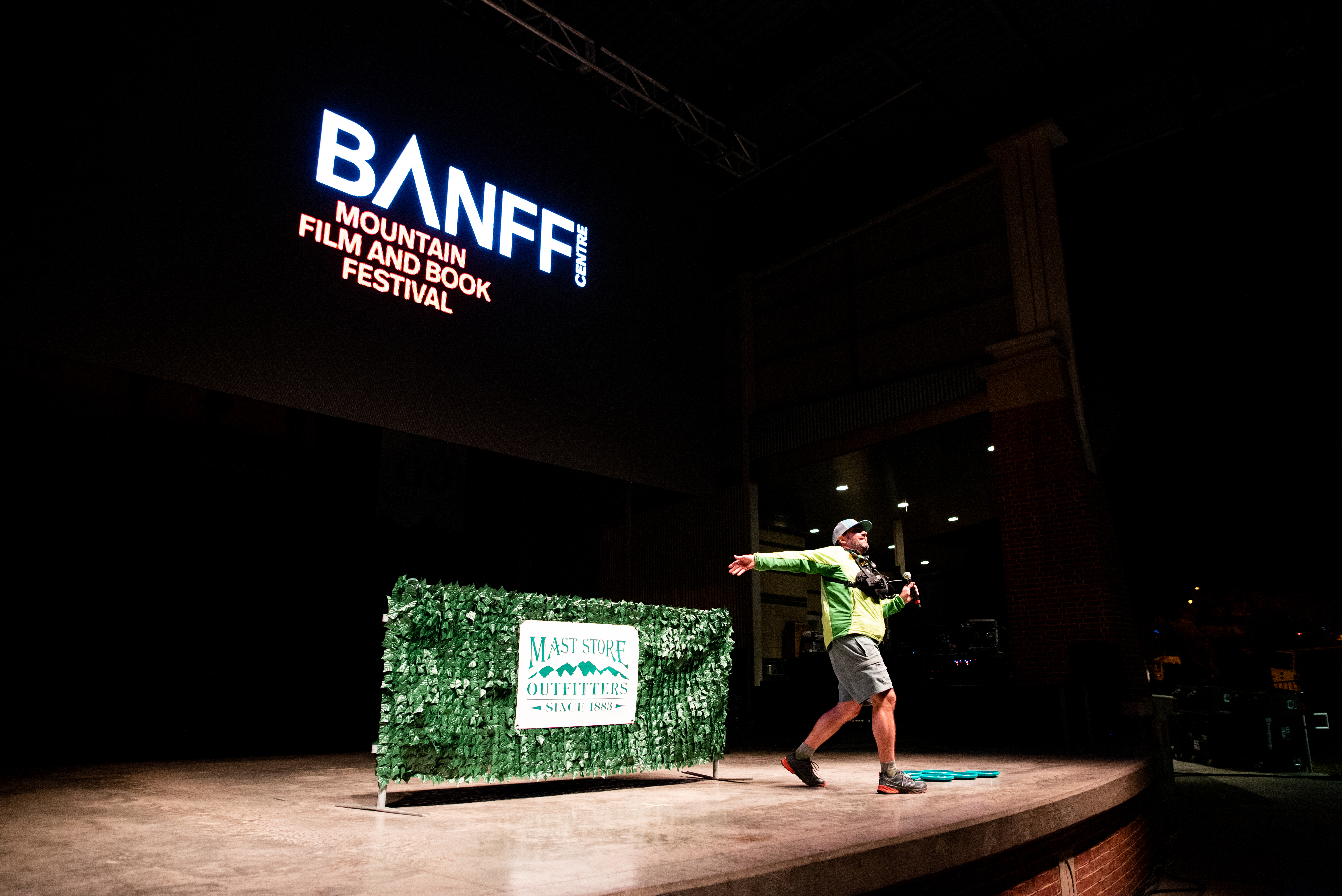 The Banff Mountain Film Festival kicks off the weekend on the main stage. The acoustics of the theme music filling the amphitheater will give you goosebumps, and the outdoor films will get you in the mood for an exciting weekend of all-things-outdoors.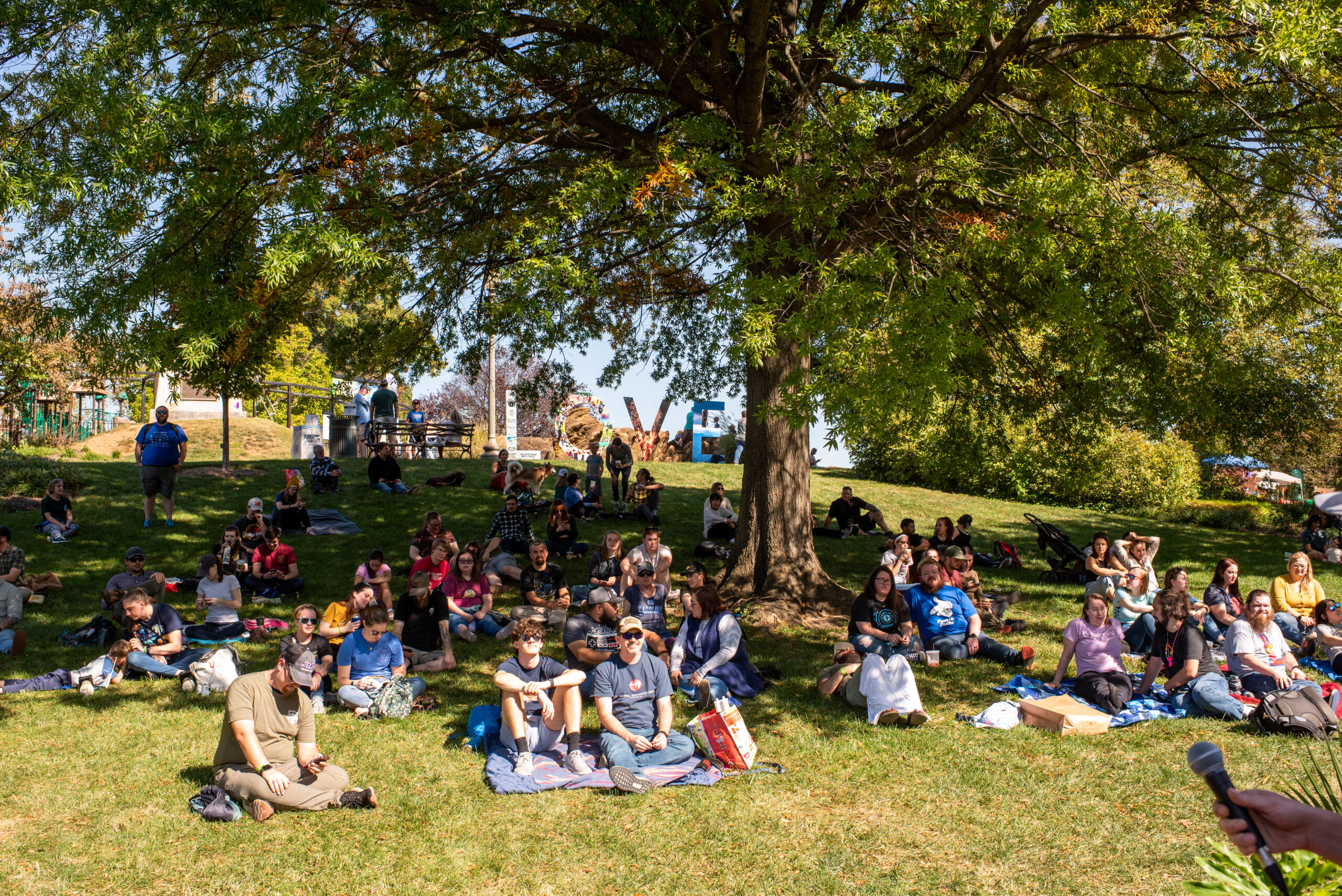 Grassy hills, boulders, winding paths, and big beautiful trees are all things that exist in the Elmwood location that don't exist back at River's Edge. Here's your invitation to bring a blanket, relax, stretch out, run, and play.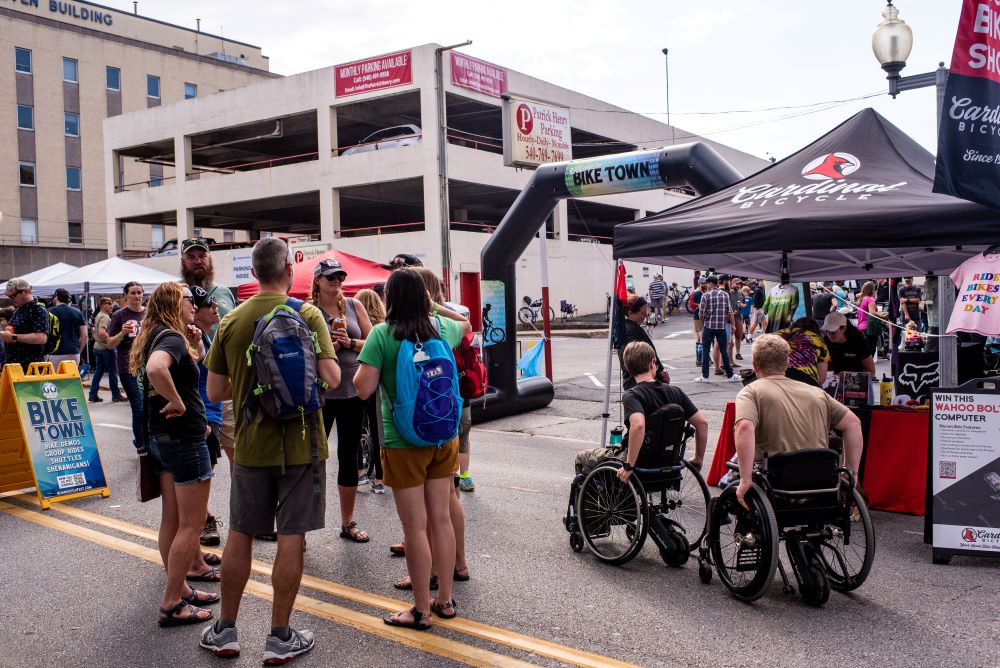 Roll in; roll out. This festival is wheelie (really!) accessible now. Whether you cruise in on a townie bike, a wheel chair, a stroller, a wagon, or anything else on wheels, you can get around without any special tires or suspension.
SO much parking. Three parking garages are within view of the festival, and thousands more parking spaces are available in streets and garages, all within a short walk of the event. In 2019 the parking garage at River's Edge Park ran at 99% occupancy the entire weekend, which would pose future parking problems as the festival continues to grow.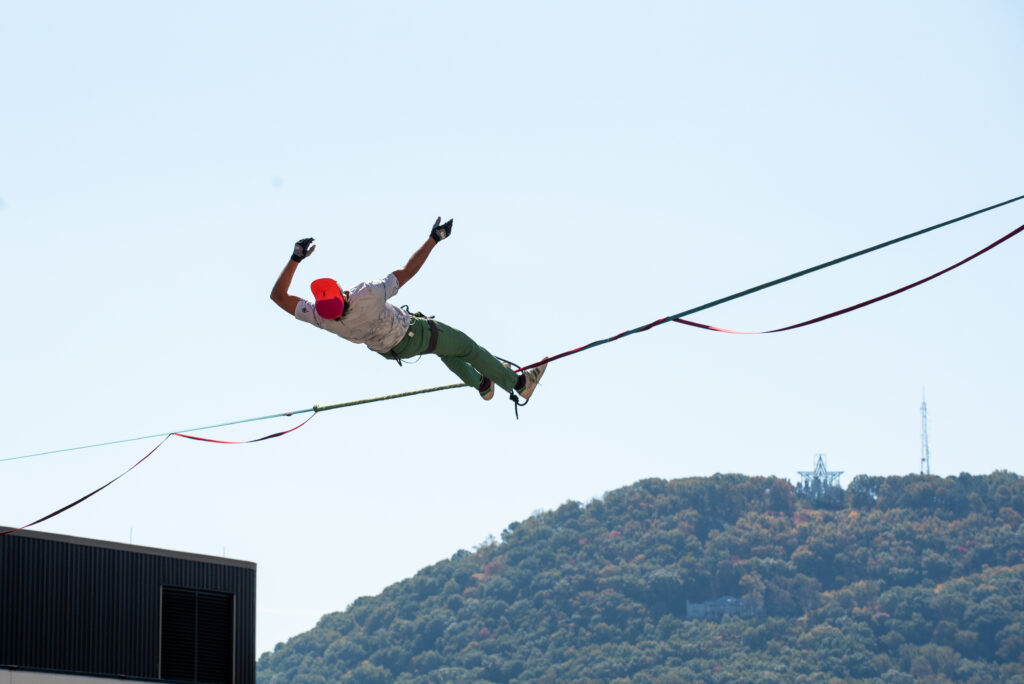 Highline slackliners doing death-dying stunts seven stories in the air above the crowds are a sight to behold. These professional athletes stretch 250-ft slacklines between buildings and captivate audiences all weekend.
So, can you still GO Outside in this new Elmwood Park location?
You can GO Outside anytime you step out the door. The perception that the outdoors is limited to a specific place misses out on a world of possibilities. In Roanoke, we are blessed with a vibrant downtown that is just five minutes from an amazing greenway system and 10 minutes from world-class hiking and biking trails. We are surrounded by businesses, organizations, and clubs who work hard to get you outside. They'll all be there in October, and we'd love to introduce you.
Two years into this new space, our experience shows us that while the space is different, the connections are just as strong, and our mission to grow this outdoor community is doing better than ever. It's about the people who show up, and with over 100 vendors and nearly 40,000 people…we can say for certain that they're still showing up, and it's still an amazing time.