Virginia Department of Wildlife Resources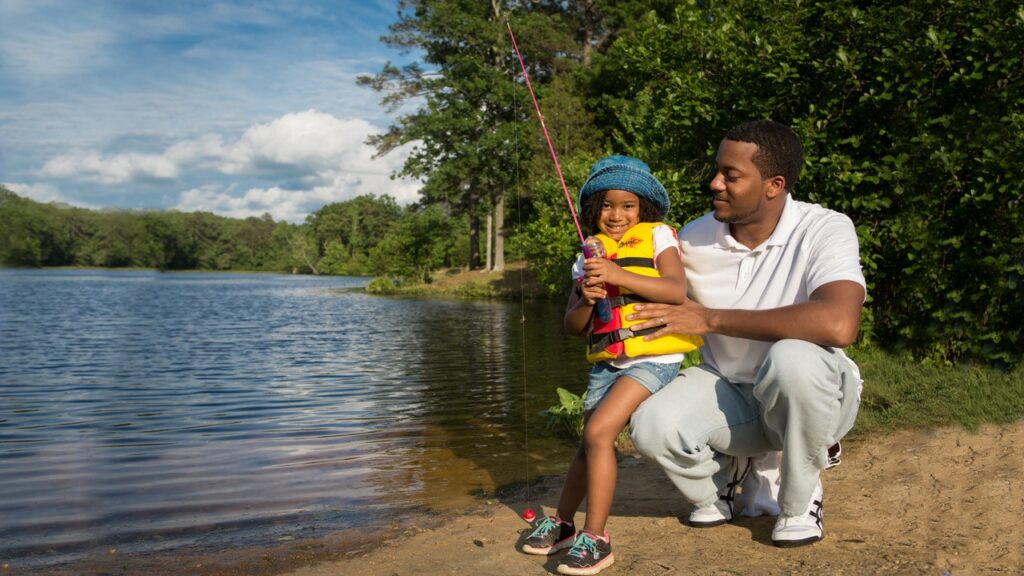 Enjoying the outdoors can look like many things — angling, hunting, hiking, wildlife watching, and watercraft recreation to name a few.
Regardless of how you spend time outdoors, the Department of Wildlife Resources (DWR) is there, providing helpful resources to ensure your experience is enjoyable and memorable.
At DWR, our mission is to conserve, connect, and protect. DWR works diligently to conserve wildlife and habitat populations across Virginia to ensure wild spaces thrive in the present and future generations. At its core, DWR also connects people throughout the state to have access to and enjoy the outdoors, while simultaneously protecting and promoting safe outdoor experiences.
As a partner with Project Outside, DWR understands the critical importance of protecting our wild spaces and the benefits of outdoor recreation. The connection and community the outdoors can offer is truly unmatched, whether enjoying the outdoors in solitude, with family, or in the company of friends. In addition, DWR is looking forward to supporting Project Outside's initiatives to create and uplift a more inclusive and equitable outdoor recreation community. The Roanoke region is a gorgeous location to explore the outdoors in every way — DWR is excited to be partnered with Project Outside to ensure outdoor spaces and activities are accessible and maintained for all to enjoy, because The Outdoors are Better Together.