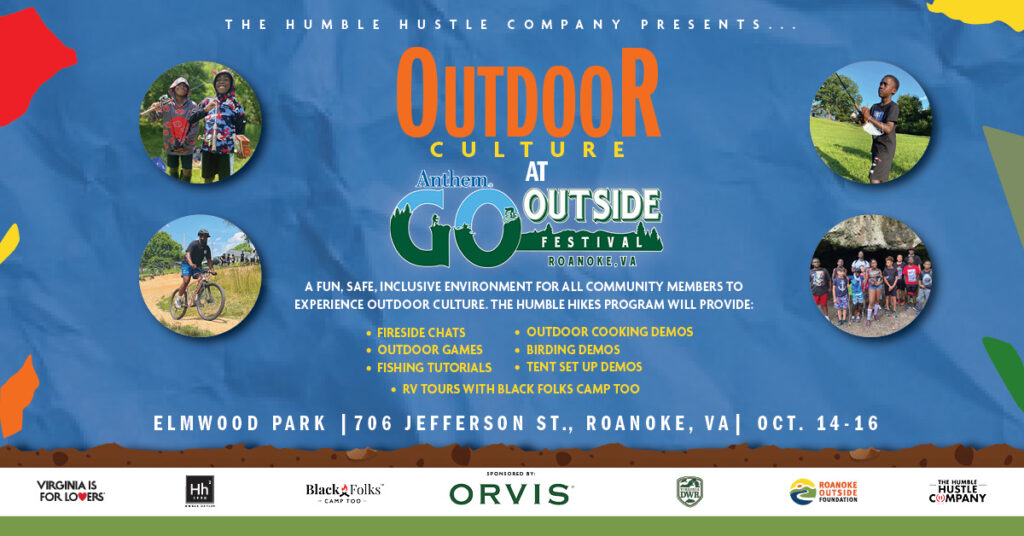 We announced this summer that Humble Hustle was bringing their popular Outdoor Culture series to the GO Outside Festival. This is a big deal, and here's why: GO Fest has been celebrating all-things outdoors for over a decade, but the outdoor community still seems a little, well… white. We have a vibrant and diverse community in the Roanoke area, but folks don't often see it reflected in our outdoor pursuits.
We're working to use GO Fest as an opportunity to change that, so we got together with the team at The Humble Hustle Co. to make space to welcome Black, Indigenous, and people of color to the outdoor community. We couldn't be more excited about what they've got planned.
If you haven't heard of The Humble Hustle, you will want to check them out. The Humble Hustle team works hard to empower Black youth through a series of creative and robust programs. One of these is the Humble Hikes Program, which hosts, among other activities, Outdoor Culture events designed for kids to experience outdoor activities in their own neighborhoods. And now, Humble Hustle is bringing that mission into the heart of the local outdoor community–right here at GO Fest–and presenting an Outdoor Culture experience full of activities, classes, and campfire chats.
The goal? To inspire BIPOC folks and families to come and see all that their outdoor community has to offer.
The cherry on top? Everyone is welcome to check out these chats and activities, regardless of appearance, experience, or background.
Read on for the who, what, where, and when…
Campfire Chats
XAVIER DUCKETT | The Humble Hustle Co.
Campfire Stage: Friday 10/14, 5:30-6:30 PM
Creative, and founder of the Humble Hustle Company and Imagine Me Mentoring, Xavier Duckett is passionate about empowering black youth right here in Roanoke, VA.
EARL B HUNTER JR. | Black Folks Camp Too
Campfire Stage: Saturday 10/15, 5:00-6:00 PM
Earl went camping for the first time in Western North Carolina and was suddenly "all in."
At the heart of Black Folks Camp Too… is the belief that once MORE Black folks become active camping enthusiasts and begin enjoying the outdoor lifestyle – this will help break down barriers to create more inclusive communities and stronger relationships overall.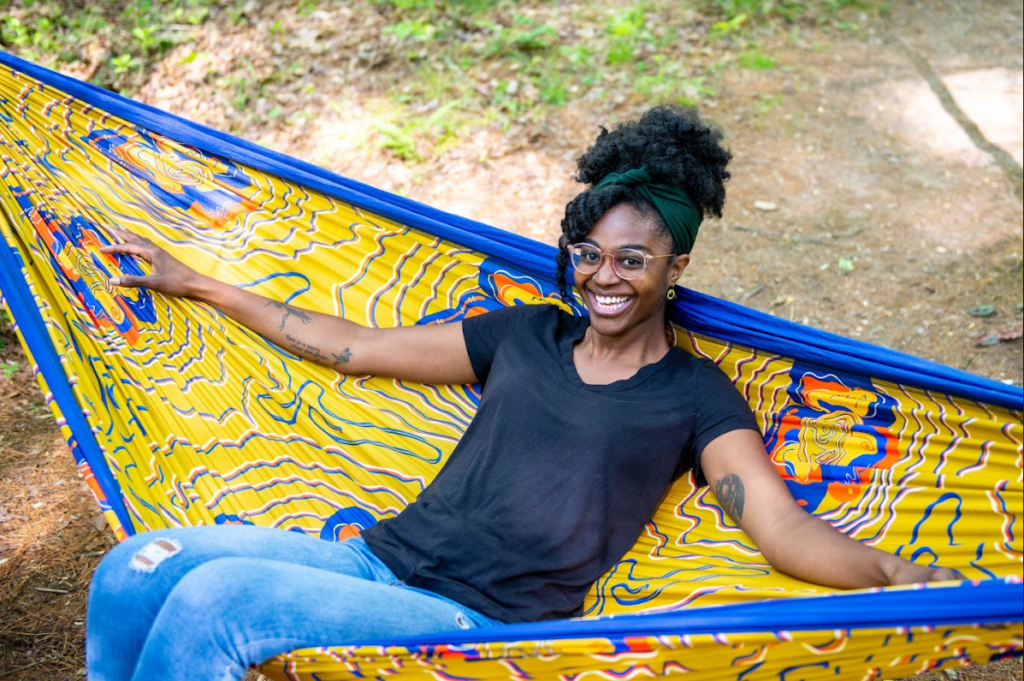 LEANDRA TAYLOR | Mountaineer
Campfire Stage: Sunday, 10/16 2:00 to 3:00
She has a passion for communicating and interpreting science to the public and helping Black and Brown people reconnect with nature. She is also the youngest black woman Outdoor Afro leader on the Kilimanjaro expedition.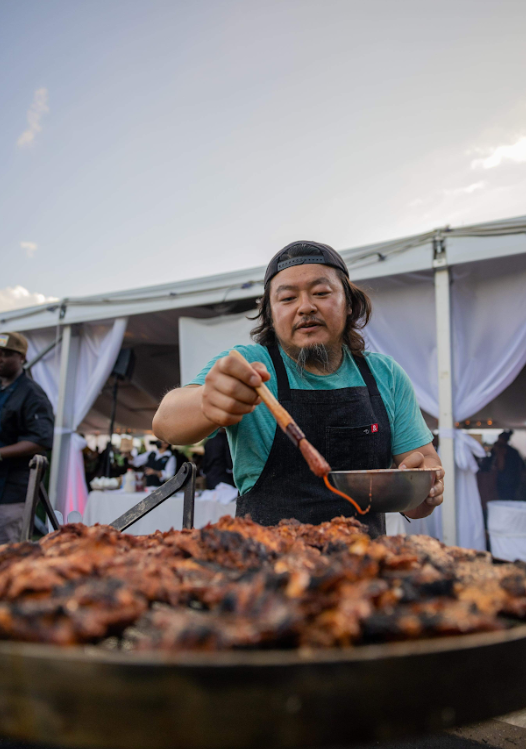 JOHN PARK | Food Evangelist
Campfire Stage Outdoor Cooking Demo: Sunday 10/16 11:00 AM- 12:00 PM
With passion for food and beverage and admiration of those within the industry, "Food Evangelist" John Park has over 10 years of experience in the food world.
Where to Go and What You'll See
Come to the Outdoor Culture area in Elmwood Park throughout the GO Outside Festival weekend to meet inspiring people, try new activities, and get a taste of the outdoor lifestyle.
Directions:
Wander up from the Elmwood Amphitheatre toward the Peter Pan Playground and find the welcome tent just past the fence at the top of the hill. Or, stroll along Jefferson Street in front of the Main Library; once you see the Campfire Stage, look up the hill, and you'll see Humble Hustle!
When?
Friday – 5:00 to 7:00 PM – connect with Humble Hustle, and play outdoor games all day.
Saturday – 10:00 AM to 7:00 PM – connect with Humble Hustle, and play outdoor games all day.
Sunday – 10:00 AM to 5:00 PM – connect with Humble Hustle, and play outdoor games all day.
Looking to connect with Humble Hikes? Reach out to them here.