When it comes to outdoor family fun, The Anthem GO Outside Festival has something for everyone! Known locally as GO Fest, this event is the biggest celebration of the outdoors in the region, bringing professional stunt shows, adventure experiences, outdoor brands, and unique entertainment to the Star City each fall. Here's our Parents' Guide to getting the most out of your GO Fest experience.
Can't-Miss Performances – Watch It!
Watch your child's face light up with delight when you stop by one of the professional stunt shows. The Timberworks Lumberjack Show, presented by Member One, showcases incredible woodsman skills and is sure to entertain. With competitions like speed sawing, ax throwing, pole climbing, and the famous log rolling, the lumberjacks are a hard act to follow. Luckily, the ProTown BMX, presented by Gentry Locke, show never disappoints. See these professional bike riders take huge jumps, flipping and flying through the air. Children of all ages are certain to love it, and it may make you feel like a kid again, too! Friday night's Banff Mountain Film Festival, presented by Mast General Store, is another great way to watch professionals in action. Keep your eyes peeled for even more live performances; we may have a surprise lined up!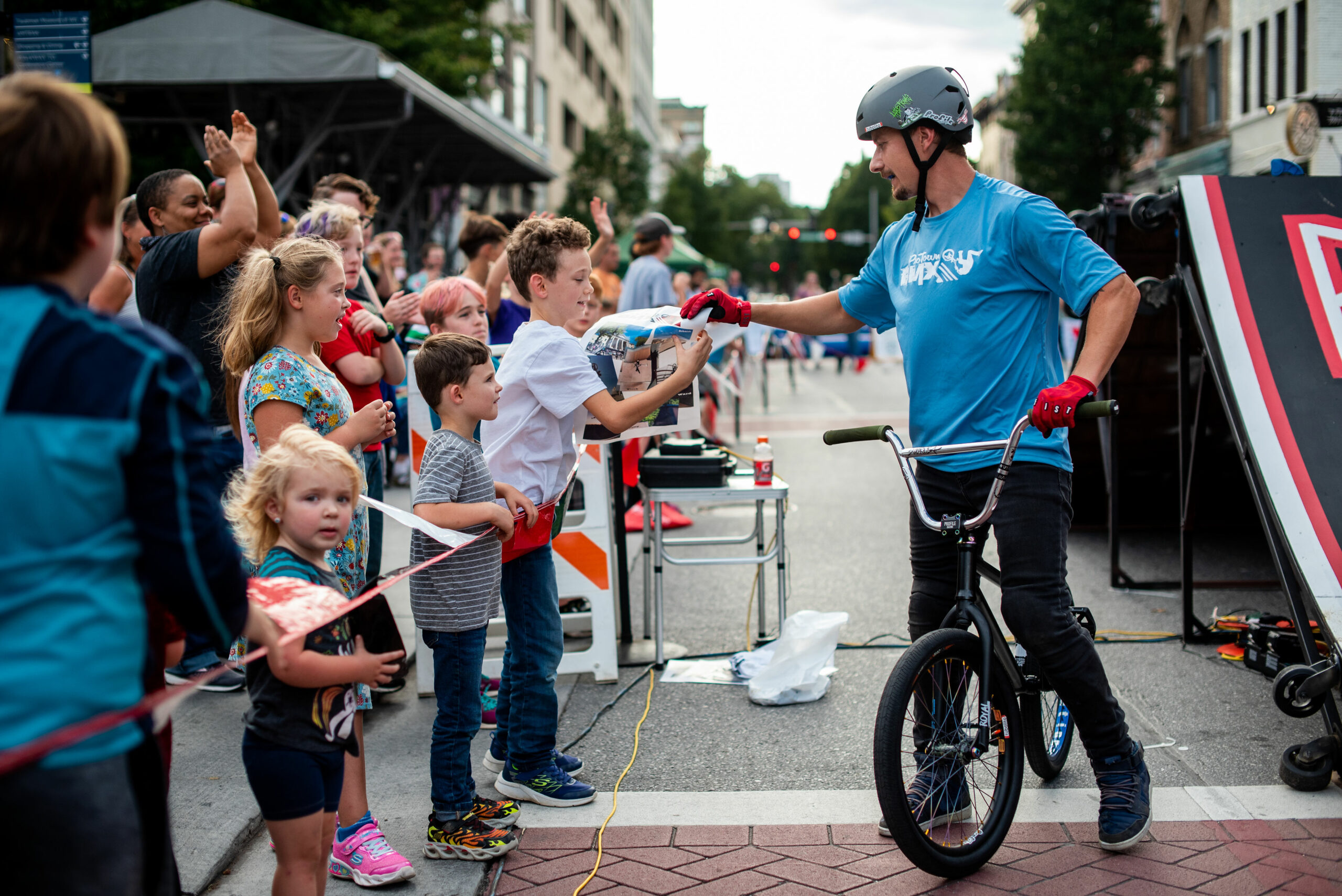 Choose Your Own Adventure – Try It!
An important part of GO Fest is going beyond just watching the pros and trying out adventures for yourself. Here are some of the ways you can participate:
Reach new heights on the climbing wall
Paddle your own canoe in the Demo Pool, presented by Freedom First
Learn to shoot a bow and arrow with the Girl Scouts
Practice your fly-casting at the Orvis Fly Casting Pond
Balance on a slackline
Show off your skills on the YMCA's Super Ninja Course
Race on the strider bike course with Carilion, Visit Virginia's Blue Ridge, and Virginia's Blue Ridge Team Twenty24
Practice your disc golf toss with Play It Again Sports
Both kids and parents can enjoy GO Fest activities, so don't miss an opportunity to join the fun!
Down-to-Earth Activities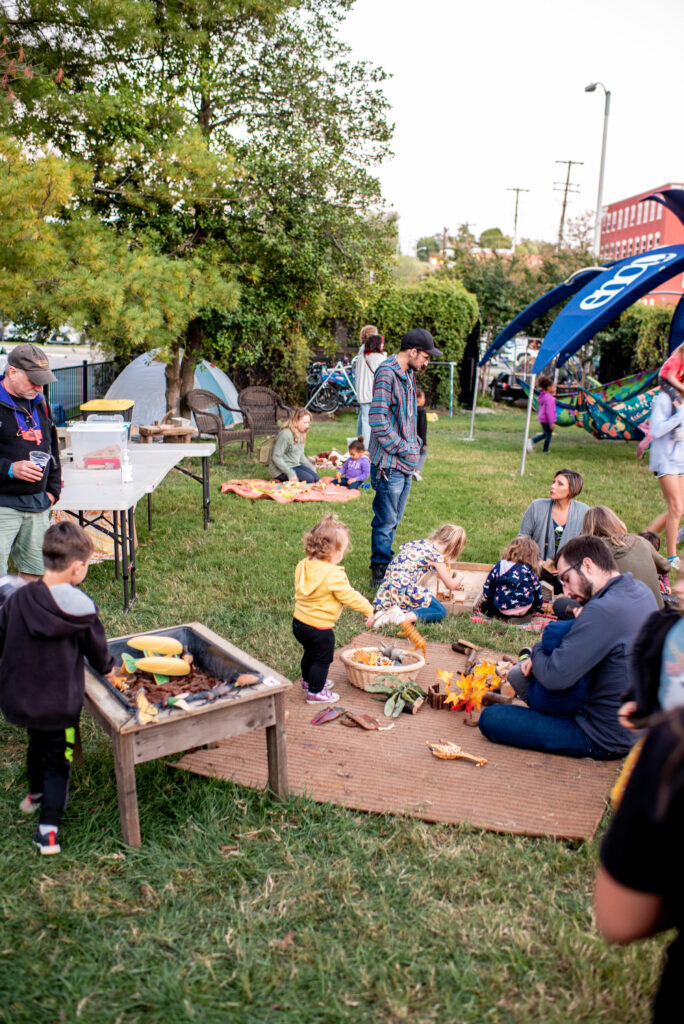 Since going outside isn't just about big adventures, we also love to connect with the natural world through hands-on activities. Hike it Baby Roanoke will lead families through the Elmwood Garden for a Scavenger Hunt Bingo walk to search for natural objects. Girl Scouts of Virginia Skyline will be offering a nature-based STEM activity, plus making tabletop s'mores. Rock out with a lapidary demo (aka, cutting and polishing stones) with Morgan's Earth Treasures, or learn how to use rocks for painting with Camp Bethel. And, for our youngest festival goers, the Little Planets Kids Zone provides a nature-inspired play area so your littles can enjoy a GO Fest space just for them!
GO Fest a New Way
For families looking to experience GO Fest in a unique way, consider joining as volunteers! GO Fest is a free festival, which means it takes a lot of community support. Families with children ages 10+ can volunteer together, doing things like helping with general set-up or keeping things clean on the Green Team. This will give you and your family a great behind-the-scenes look at what organizing a festival is like. Plus, you'll get an exclusive GO Fest t-shirt and other volunteer goodies! Sign up to volunteer here.
Just for Parents
If you're looking for a sign to get a babysitter and plan a date night, this is it! GO Fest has a fantastic music lineup Saturday evening, and you may just feel like boogying with us sans kids. We recommend booking that sitter now and grabbing tickets to see Black Joe Lewis & the Honeybears with Shemekia Copeland on Saturday, October 15. These folks are blues and rock powerhouses and they are going to absolutely rock the Haley Toyota Stage. All proceeds go to benefit Project Outside, supporting regional outdoor recreation. Purchase tickets here.
See the full Anthem GO Outside Festival schedule here to plan your weekend!