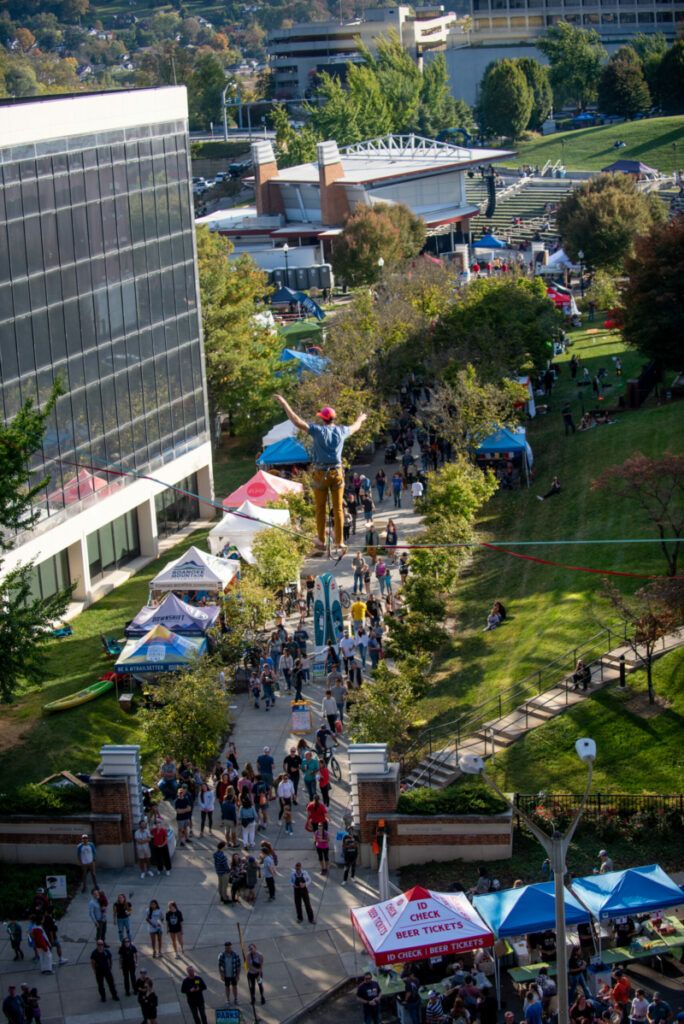 GO Fest 2023 is October 13-15
Our community of vendors is the heart and soul of GO Fest, offering hundreds of unique, hands-on outdoor themed activities to 40,000 attendees all weekend.
At the Anthem GO Outside Festival you will find a community of outfitters, outdoor clubs, outdoor gear companies, and conservation organizations, alongside outdoor-minded artisans and some of the best food vendors Roanoke has to offer. These exhibitors are the heart and soul of GO Fest. They inspire festival-goers to live healthy and active lives outdoors and bring us together around exciting, hands-on activities and delicious food.
Registration is open for vendors until September 29.
Organizations and companies interested in sponsoring GO Fest should reach out to our event manager.
Exhibitors, please be sure to read the Exhibitor Guidelines before applying. We'll be happy to answer any questions you have after reading.
2023 Vendor Fee Structure:
Base Rate: $1300

Add-ons:

Onsite Vehicle + $250
Extra 10'x10′ Space + $200
Electricity + $100

Discounts:

Approved Vendor Activity – $350

Discount code: ACTIVITY2023

Small Business/Non-profit – $650
Club – $200
Activity + Club – $550

Discount code: CLUBACTIVITY2023
If you have questions, please reach out to Kelly Brammer, our vendor coordinator, at kelly.brammer@roanokeva.gov.