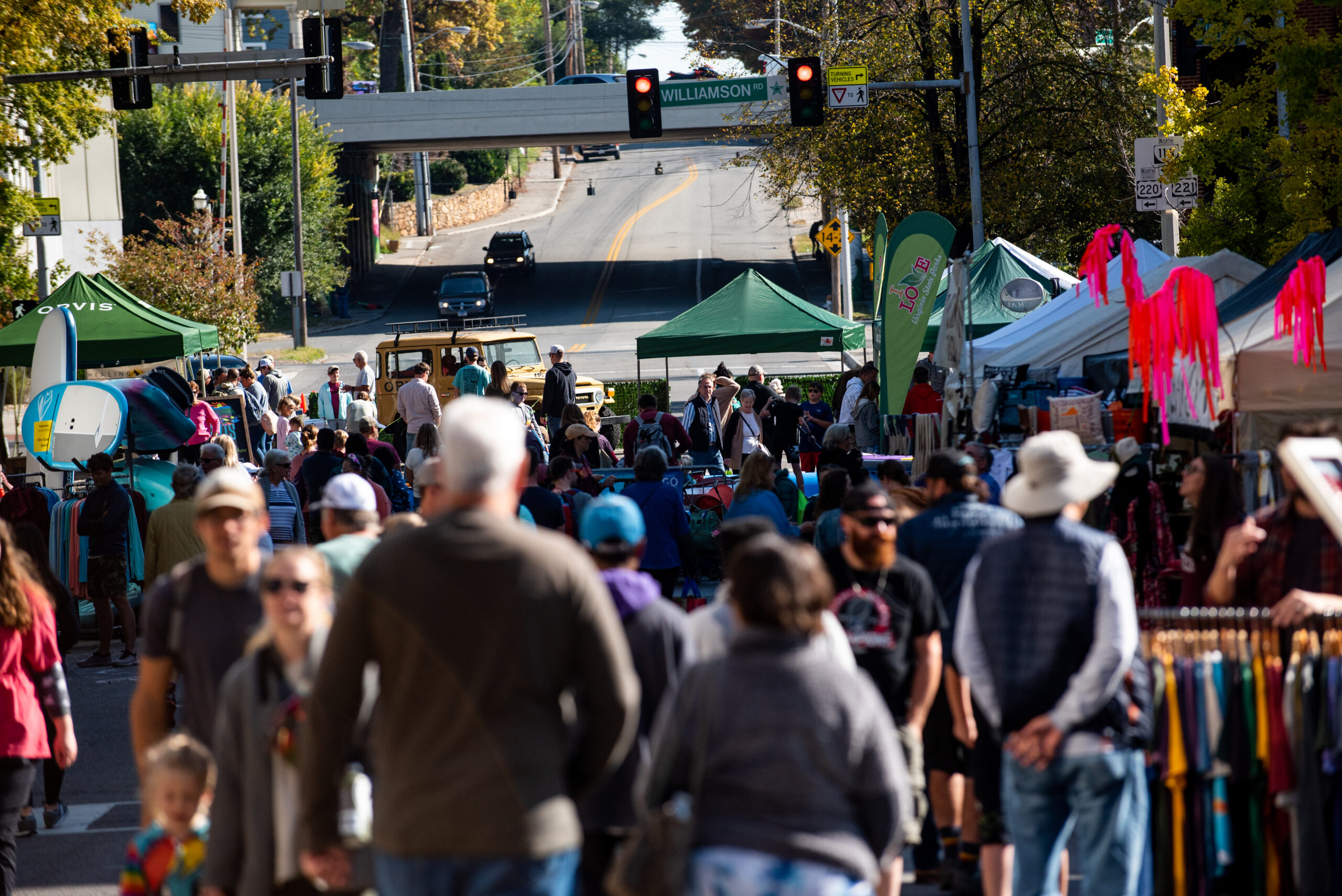 The 2022 Anthem GO Outside Festival was an exciting weekend full of lumberjack shows, bmx stunts, paddleboard demos, and so much more. The event laid groundwork for some exciting new opportunities in the years ahead. The festival layout and offerings evolved from 2021's layout to incorporate nearly 50% more square footage and resulted in a circular flow with pockets for retail; activities like stand-up paddle boarding, biking, climbing and slacklining; dedicated space along wooded paths for connecting with our non-profit community; and, of course, plenty of space for taking in the live music, influential speakers, and the exciting films of the Banff Mountain film festival.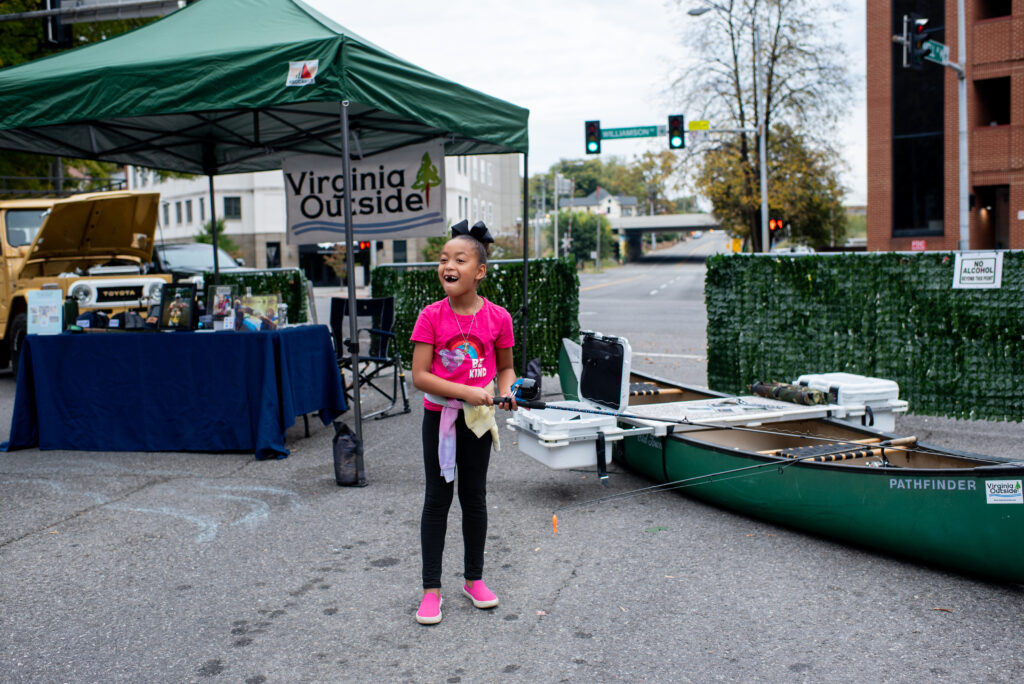 Now that the dust has settled, here is a look at the impact of the event:
GO Fest 2022 stand-out numbers:
32,000 attendees, 12% increase over 2021
$2.1 million in total spending
47% increase in vendors over 2021
147 activities from lapidary demos to e-bike tours to the much loved Walkabout Wild Gear Chase and more
76% of attendees surveyed said the GO Outside Festival made them feel connected to the outdoor industry, 27.7% said they felt extremely connected
The three most important things to attendees:

1-That it was a free event
2-Connecting with the outdoor community
3- Trying new things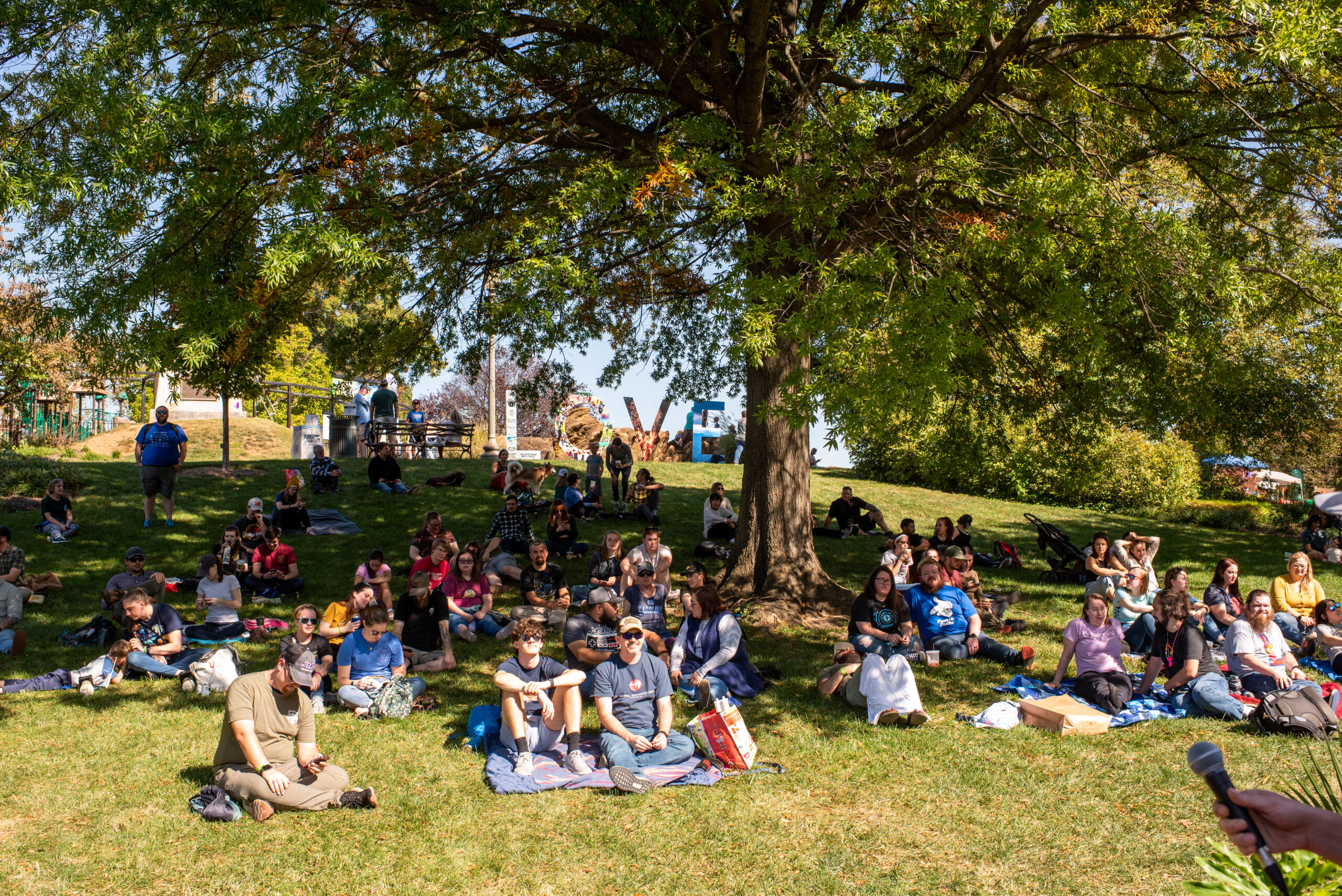 New Connections
Alongside the developed layout, we debuted a new stage and platform for conversation and story-telling: The Campfire Stage presented by Mast. Speakers sat in paddle-board inspired inflatable chairs and were surrounded by plant life as they spoke to audiences sprawled out on the grassy hill under the shade of a tree. The result? The time and space for people of all backgrounds to forge deeper connections to the outdoors.
On the campfire stage:
The Humble Hustle Co hosted their popular Outdoor Culture Experience and presented speakers like Xavier Duckett, Earl B Hunter Jr. , and Leandra Taylor who spoke on their experiences in the outdoors and emblazoned an invitation for black community members to spend more time in the outdoors. Food evangelist John Park also joined Outdoor Culture by hosting a cooking demo designed to show that outdoor cooking can be approachable and delicious.
The Roanoke Diversity Center presented a panel discussion, hosted by Peter Volosin, on recreation access and options for members of the LGBTQIA+ community.
Hike It Baby, encouraged families with young children to get outside by demonstrating how to dress babies, toddlers, and young children for any weather and giving parents tips on where to take their kids on local outings.
J and Ben Carlin, aka the SuperCarlinBrothers, hosted a live podcast recording touching on Roanoke and outdoor exploration. Visitors travelled from all over for this one, highlighting the draw of our hometown YouTube celebrities and the new world of influencer-lead travel.
The Hoot & Holler storytelling event on the theme of "Mother Nature" rounded out the weekend with five unique storytellers spinning their tales.
Economic Driver
The social value seen at the 2022 GO Fest was great, but we also saw progress in business as well. Featured at this year's festival were a host of outdoor companies capitalizing on the Roanoke Region's outdoor culture. Not only did the festival host national brands like Smith Optics, Wahoo, and Trek Bikes, but it was easy to see the energy of local small business and industry in the vendors in attendance. One in particular, Wombat, uniquely represents the potential for GO Fest to be an incubator for local outdoor business. The owners of Wombat, Julie and Brad Meilak, chose to relocate to Roanoke based on their experience at previous GO Fests, and since relocating to Roanoke, they have opened up shop to build their custom campers. Read more about their story here.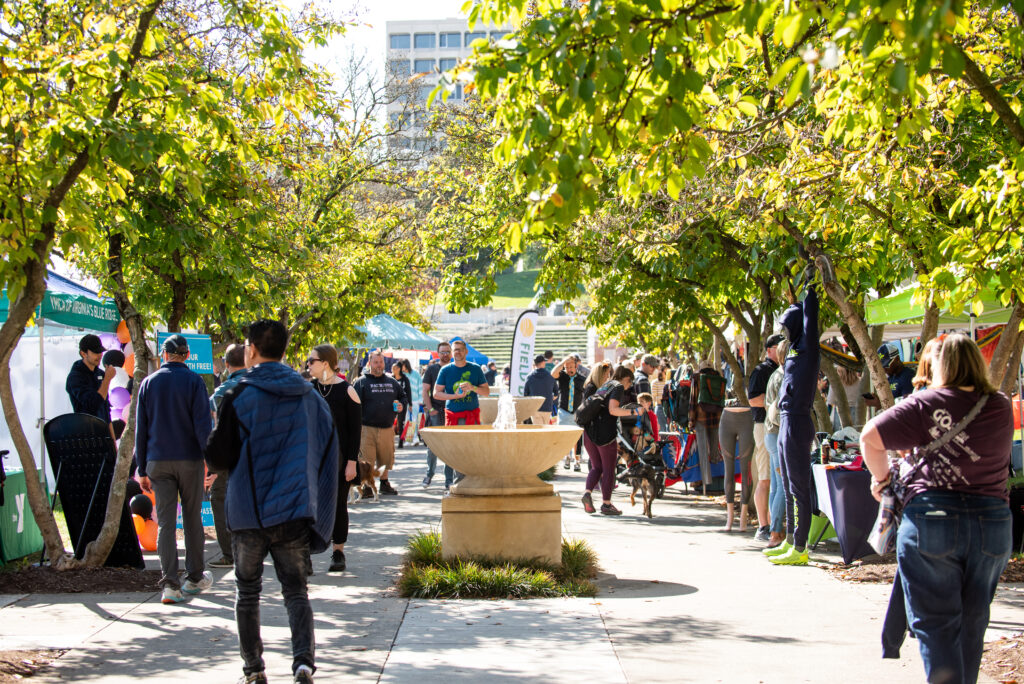 Buzz
Festival buzz is a major indicator of what's going on. Folks were understandably excited by the new high-line act in which athletes stretched a 200′ slackline seven stories in the air over Franklin Rd or from the roof of the amphitheater to a tree on the hill. They also chatted up the opportunity to rub elbows with members of the Virginia's Blue Ridge Team Twenty24 at the children's bike course, gushed about the food offerings (if you haven't had Island Noodles yet, what are you waiting for!?), and asked, "Have you seen the big wheels yet??" referring to the big wheel derby going on on Jefferson St. hosted by Wilderness Adventure. Here are a few other things we heard:
"In the past, I've liked it okay. There seemed to be an extra energy vibe this year"
"Loved all the children's set ups, the high slack lines(incredible!), music, food, and free s'mores! Elmwood Park has never shined so bright! My favorite Roanoke event forever and ever!"
"We love that it's downtown and accessible."
"First year here and loved it! Very dog friendly."
We're looking forward to October 13-15, 2023 for the next GO Outside Festival and hope to see you there! Interested in supporting or exhibiting? Reach out!