Annual, outdoors festival brings adventure films and live music to the newly, relocated Downtown Roanoke event – October 15-17
ROANOKE, VA (September 20, 2021) – The annual Anthem Go Outside Festival will be rocking out Elmwood Amphitheater at this year's downtown Roanoke event, featuring headliner Vintage Trouble on the Haley Toyota stage – Saturday, October 16.
Vintage Trouble is a Los Angeles-based band known for their electric stage presence and acrobatic front man Ty Taylor. GO Fest continues to push the envelope, attracting bands that fall outside the norm for the region's typically classic rock and country music genres, hoping to appeal to more diverse audiences.
"We've decided our job when selecting bands for GO Fest is to bring something unique to the Roanoke Region music scene. Maybe something you've never heard of, but that will instantly become your new favorite band. We want to expand your horizons, push you out of your comfort zone, expose you to what's new and most importantly have one heck of a good time."

Kait Pedigo, events manager for the Roanoke Outside Foundation
The three-day outdoors festival is Oct. 15-17, and will span downtown from Elmwood Park all the way to the City Market Building. With the big move downtown, GO Fest plans to transform the streets, plazas and market square to represent the outdoor mecca that defines the Roanoke Region.
"The streets will be filled with all your GO Fest favorite including the BMX stunt show, lumberjack show, Ultimate Air Dogs, climbing walls, demo pool, fly casting pond, silent disco, scavenger hunts, beer relay, outdoor vendors, kids' bike races, group runs and rides, and more!"

Kelly Brammer, the special events supervisor for Roanoke Parks and Recreation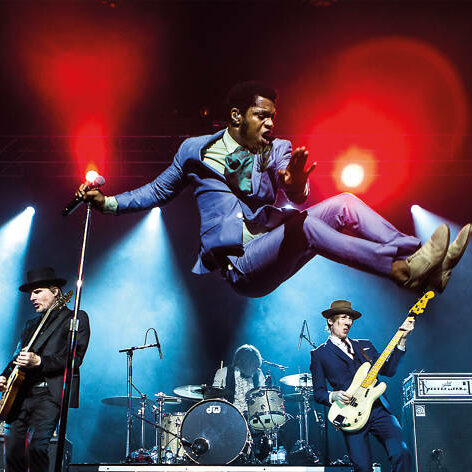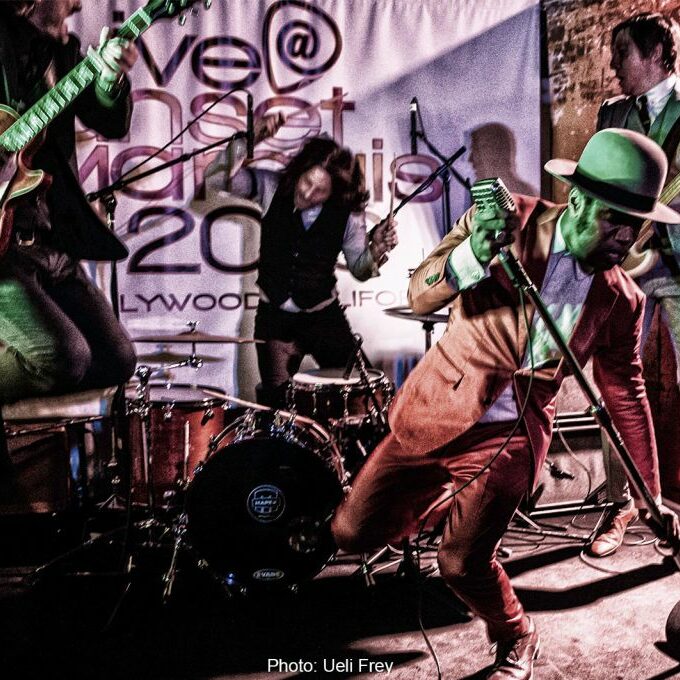 Elmwood Amphitheater will be a great asset to the GO Fest lineup offering a location to host the BANFF Mountain Adventure Film Festival and a national touring music act on the Haley Toyota Main Stage.

Vintage Trouble, the Saturday night show in Elmwood, will bring swaggering rock, soulful blues, R&B grooves, and pop ambition into a bold and brash brew. The talented quartet have logged 3,000 shows across 30 countries on tour with divinities such as The Who, The Rolling Stones, AC/DC, Lenny Kravitz, and Bon Jovi, to name a few. They've performed on Later… with Jools Holland, Jimmy Kimmel LIVE!, Conan, The View, and The Tonight Show in addition to receiving acclaim from New York Times, NPR, The Wall Street Journal, Billboard, and Rolling Stone.

An opening regional act will be announced at a future date to kick off the shows in Elmwood on Saturday night.

The popular BANFF Mountain Film Festival will kick off the main stage entertainment on Friday, October 15 with its first showing in Elmwood. Roanoke Outside has hosted the film festival at the Jefferson Center for a decade, but the outdoor venue will add a new, fun vibe to the event.
"We are so amped that BANFF is moving to GO Fest weekend this year, and that we will finally get to have an outdoor viewing of the world's greatest outdoor films. With the move into Elmwood, BANFF will also have that outdoor movie night feel with beer, food trucks and vendors."

Pete Eshelman, director of the Roanoke Outside Foundation
The BANFF Mountain Film Festival will be asking for donations at the door on Friday, but no entry fee is required. Gates open at 6:30 p.m. and films will begin at 7 p.m.

All proceeds from both events will go to benefit Project Outside, a community fund created to support outdoor capital improvement projects, maintain key outdoor assets, and help launch and support businesses in the outdoor sector.

Last year GO Fest, through sponsors and concert ticket sales, was able to award 14 Project Outside grants totaling $110,000 that supported trail development, greenway maintenance, recreation center improvements, trail organizations, local outdoor businesses impacted by COVID, frisbee golf courses, and start-up businesses catering to mountain bike tourism.