Get Involved
Be part of the community that makes this the "Best Weekend of the Year in Roanoke" (according to one of our 20,000+ social media followers).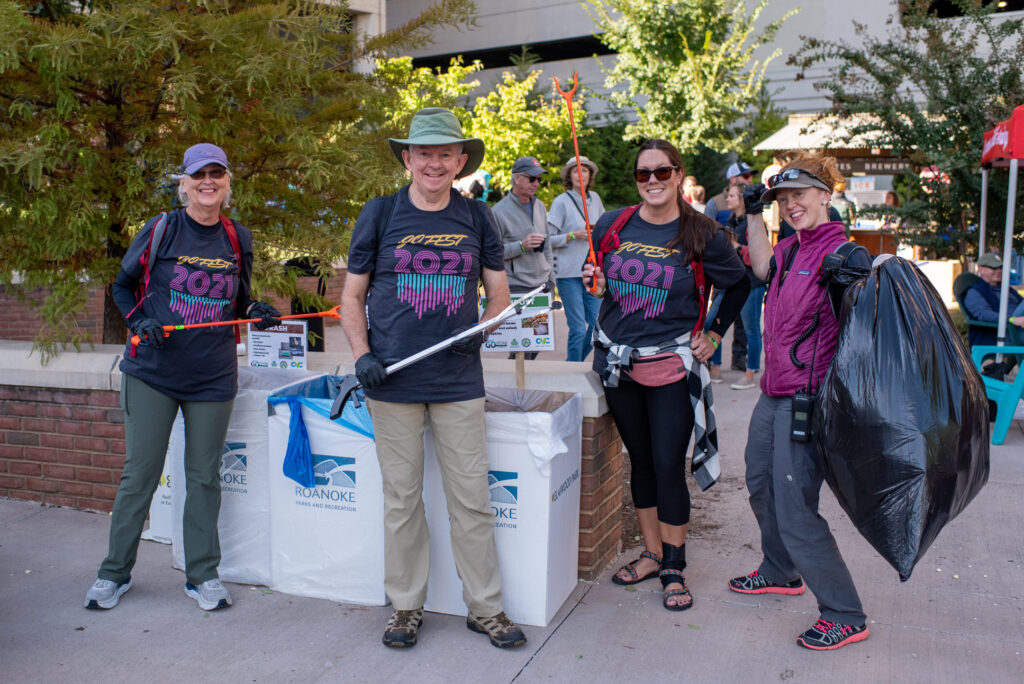 Become a Vendor
To be updated when applications for 2024 open, please Email our vendor coordinator here.
GO Fest 2023 is October 13-15th. Vendor hours are
Friday: 5-8pm
Saturday 10am-8pm
Sunday 10am-5pm
---
Host an Event
Engage with our region's thriving outdoor community by hosting a run, bike ride, yoga class, nature walk, scavenger hunt, challenge, kid activity, educational event…the only limit is your creativity! Submit an event to our schedule below and, if approved, we'll promote it on your behalf.
Let us promote the ways you serve our community on a regular basis. Or do something fun and outside the box, either way, we'd love to add it to our schedule. If you have questions, please reach out to our event manager.
---
Volunteer
There will be multiple opportunities to volunteer the entire week leading up to GO Fest and the weekend of the event, October 13-15 for set-up, break down, green team, beer distribution, activity management, check-in and more. We are going to great lengths to make this festival happen in a safe way and that includes taking care of our staff and volunteers above all else. All proceeds from this event go to Project Outside. If you have questions about volunteering, please reach out to our volunteer coordinator.
---
Get News Updates
Save the date of October 13-15, 2023 and then get updates on event happenings over the coming months. As events, music calendar, schedule highlights and races come online we'll keep you posted. We are here to make your festival experience positive from beginning-to-end, and will be guiding everyone on the easiest way to park, get around, plan your festival and so much more.
If you sign up for our e-newsletter you will only receive periodic updates from GO Fest, your information will never be shared or sold. We typically only email at most once-a-week in the two or three months leading up to the event. We will not spam or overcommunicate throughout the year.
---
Donate to Project Outside
Project Outside is a new community fund created by businesses, governments, and individuals to support outdoor capital improvement projects, maintain key outdoor assets, and help launch and support businesses in the outdoor sector.
Our goal is to raise $25,000 GO Fest weekend, and then keep it going. This is our time to invest in our community strength – the outdoors – to continue positioning the Roanoke Region as a preferred place to live, work, play, and visit. 
---