Live Shows in Elmwood Park on the Haley Toyota Stage
The annual Anthem Go Outside Festival will be rocking out Elmwood Amphitheater at this year's downtown event, featuring headliner Vintage Trouble on Saturday, October 16.
Vintage Trouble on the Haley Toyota Music Stage (Elmwood Park)
Vintage Trouble is a Los Angeles-based band known for their electric stage presence and acrobatic front man Ty Taylor. GO Fest continues to push the envelope, attracting bands that fall outside the norm for the region's typically classic rock and country music genres, hoping to appeal to more diverse audiences.
Vintage Trouble, the Saturday night show in Elmwood, brings swaggering rock, soulful blues, R&B grooves, and pop ambition into a bold and brash brew. The talented quartet have logged 3,000 shows across 30 countries on tour with divinities such as The Who, The Rolling Stones, AC/DC, Lenny Kravitz, and Bon Jovi, to name a few. They've performed on Later… with Jools Holland, Jimmy Kimmel LIVE!, Conan, The View, and The Tonight Show in addition to receiving acclaim from New York Times, NPR, The Wall Street Journal, Billboard, and Rolling Stone.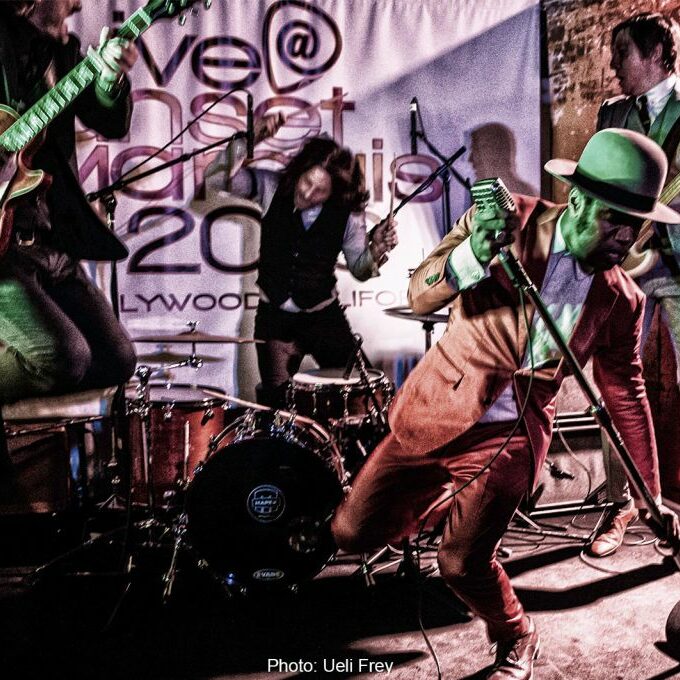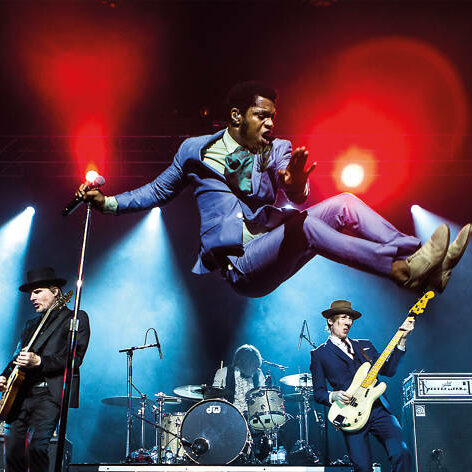 Concert tickets are $25 per person with tickets going on sale Wednesday, September 22. Tickets will be sold onsite for an additional fee. Gates open at 7pm with a regional opening act starting at 8pm. Seats are first come, first serve.
Tickets can be purchases at roanokelive.com, by phone at 844.599.LIVE or in person at the Berglund Center Box Office anytime Monday-Friday, 10am – 6pm.
Oct 15
Oct 16
Oct 17
Ongoing
Favorites
Filter By Category
All
Race It
Try It
Watch It
Kids
Filter By Host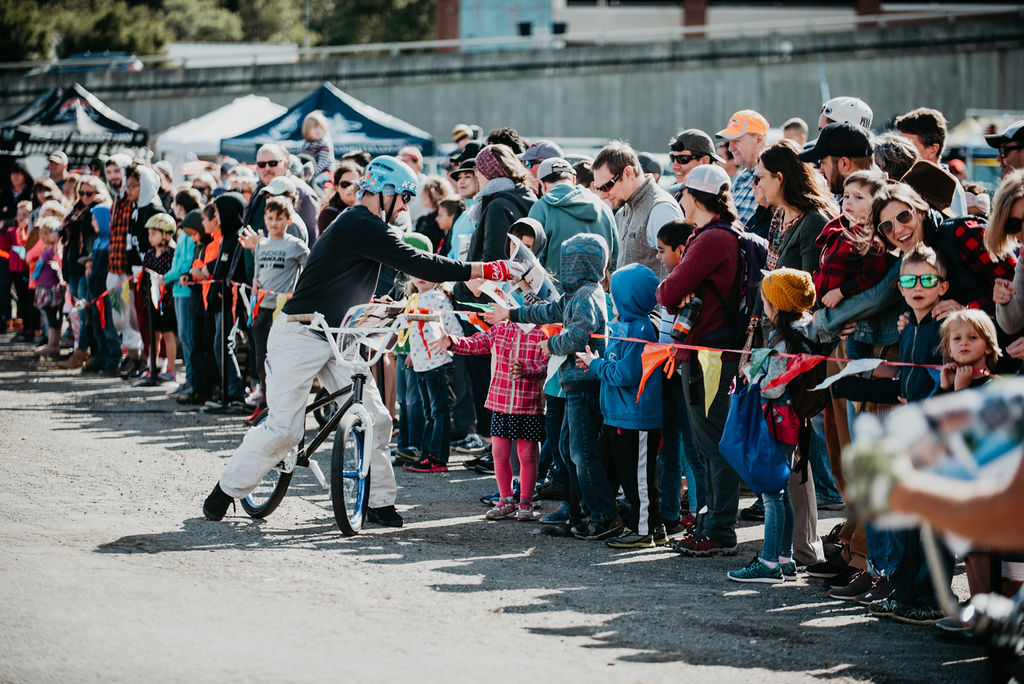 ProTown BMX Show
The Pro Town BMX stunt show is quite the aerial spectacle featuring professional bikers many of whom have competed in X Games, Gravity Games and more! Watch as they flip, spin and perform amazing acrobatic feats all while riding a bicycle.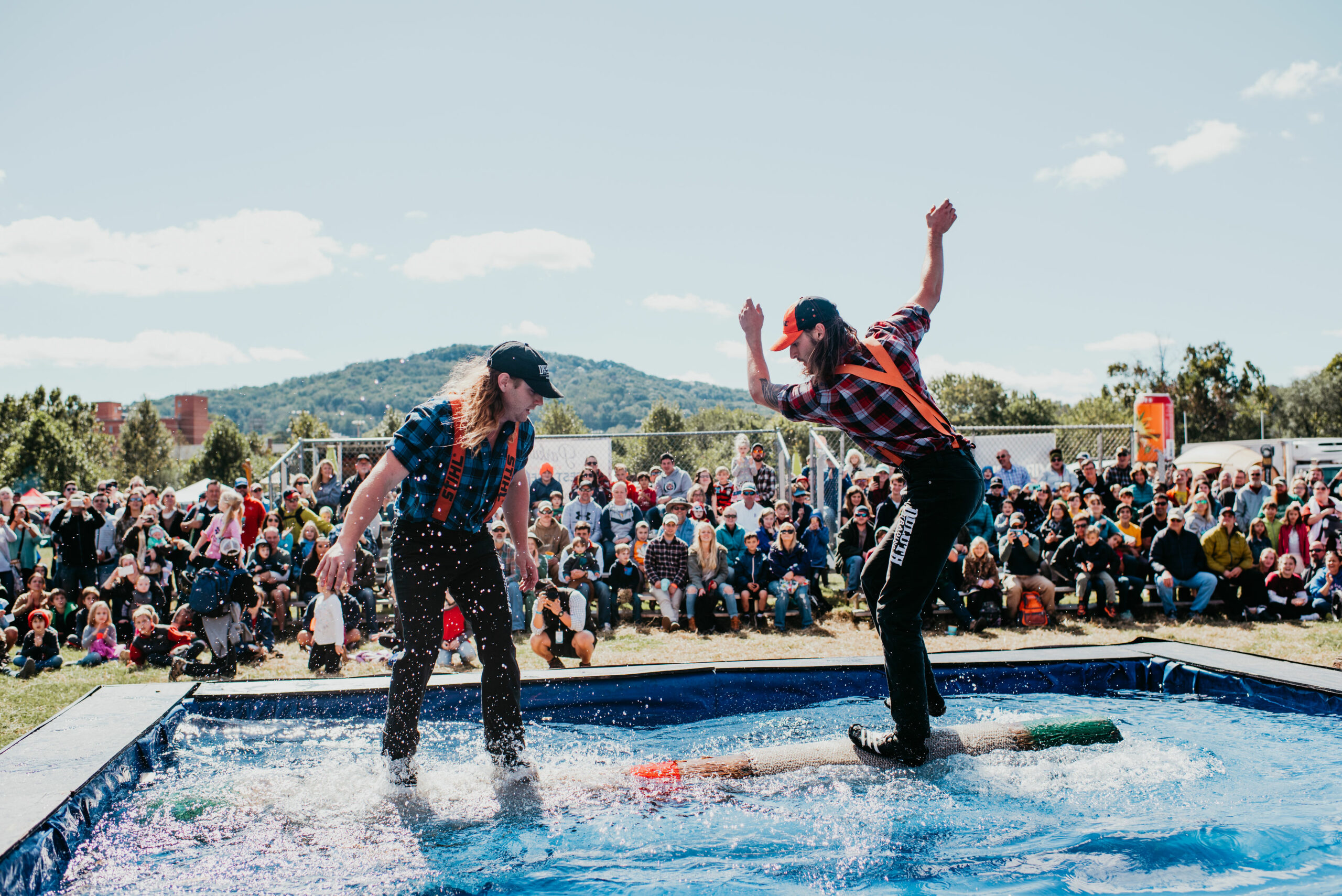 Member One Lumberjack Show
The Timberworks Lumberjack Show–a collection of the most flannel wearin', ax swingin', log rollin', and saw pullin' lumberjacks (and Jills) out of Hayward, Wisconsin–will be joining us at GO Fest to run the gamut on rough, tough lumberjack skills.
You'll see a full treatment of timber-crushing action – whole logs of pine sliced in seconds; axes hurled from distances of up to 20 feet; the best tools of the lumberjack trade, from modern tech to old time implements; and more feats of "lumbersexual" strength. Throw in some laughable narration by the frontman, not to mention some pretty entertaining antics from the lumberjacks themselves, and you've got a show that never disappoints.
The Lumberjack Show is brought to you by Member One Federal Credit Union. Member One is a proudly local, full-service financial institution serving southwest and central Virginia. Their passion is to provide individuals and businesses in our community with financial tools they can count on, from everyday essentials to major money milestones.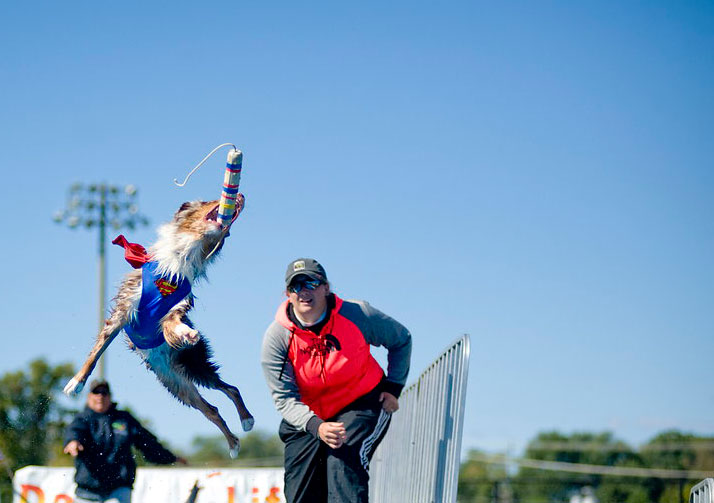 Ultimate Air Dogs Presented by Mast General Store
Just one of the many ways your pooches can enjoy GO Fest. As one of the premiere dock jumping organizations in the country, Ultimate Air Dogs is a crowd pleaser, and is voted best event at GO Fest every year.
Come see true athletes at work which trained dogs in a variety of breeds compete in events such as distance jumping, "catch it" where they have to catch a toy of their choice in mid-air, and "fetch it" where a soft bumper is suspended in mid-air and dogs must knock the bumper off its holder while jumping the furthest distance possible.
There will also be opportunities for you dogs to try it themselves! Receive some basic instruction from professional trainers, and see if your dog has what it take become an air dog. $20/dog.
Ultimate Air Dogs is made possible from support by Mast General Store.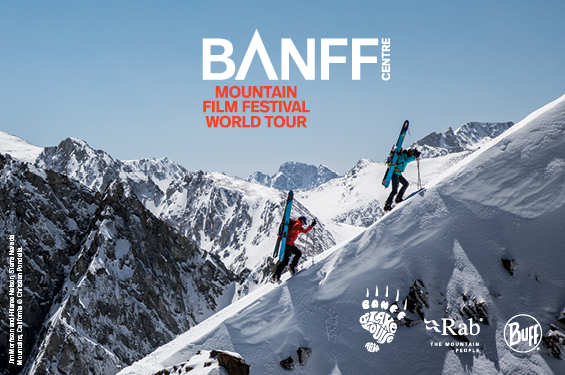 Banff Mountain Film Festival
The Banff Mountain Film Festival World Tour has been providing outdoorsy folk from around the world with mountain culture for over 40 years. The films shown as part of the traveling world tour are inspiring, adventurous, and thought-provoking, created for like-minded audiences in cities, mountain towns (like Roanoke), and villages in over 40 countries.
This year BANFF will be a part of the annual Anthem Go Outside Festival thanks to Mast General Store, kicking off the entertainment in Elmwood Park on the Haley Toyota Stage. GO Fest will be asking for donations at the door for the Friday showing, but no ticket price is required.
Gates open at 6:30pm and films will begin at 7pm. There will be food, beer and vendors in Elmwood throughout the weekend, this includes during the films.
All proceeds from both events will go to benefit Project Outside, a community fund created to support outdoor capital improvement projects, maintain key outdoor assets, and help launch and support businesses in the outdoor sector.
Last year GO Fest, through sponsors and concert ticket sales, was able to award fourteen Project Outside grants totaling $110,000 that supported trail development, greenway maintenance, ProjectPark to improve the Villa Heights Rec Center, provided much-need equipment to trail organizations, support local outdoor businesses impacted by COVID, frisbee golf courses, and support a start-up businesses catering to mountain bike tourism.
To learn more about Project Outside go to- https://www.roanokeoutside.com/project-outside/
Filter By Category
All
Race It
Try It
Watch It
Bike
Demo
Kids
Run
Yoga & Fitness
Filter By Host
Filter By Category
All
Race It
Try It
Watch It
Bike
Kids
Yoga & Fitness
Filter By Host
Filter By Category
All
Race It
Try It
Watch It
Bike
Camp
Climb
Demo
Fish
Hike
Kids
Learn
Live It
Other
Paddle
Filter By Host
Filter By Category
All
Race It
Try It
Watch It
Bike
Camp
Climb
Demo
Fish
Hike
Kids
Learn
Live It
Other
Paddle
Filter By Host
Click the stars next to your favorite events and they will be saved under the "Favorites" tab for future reference.