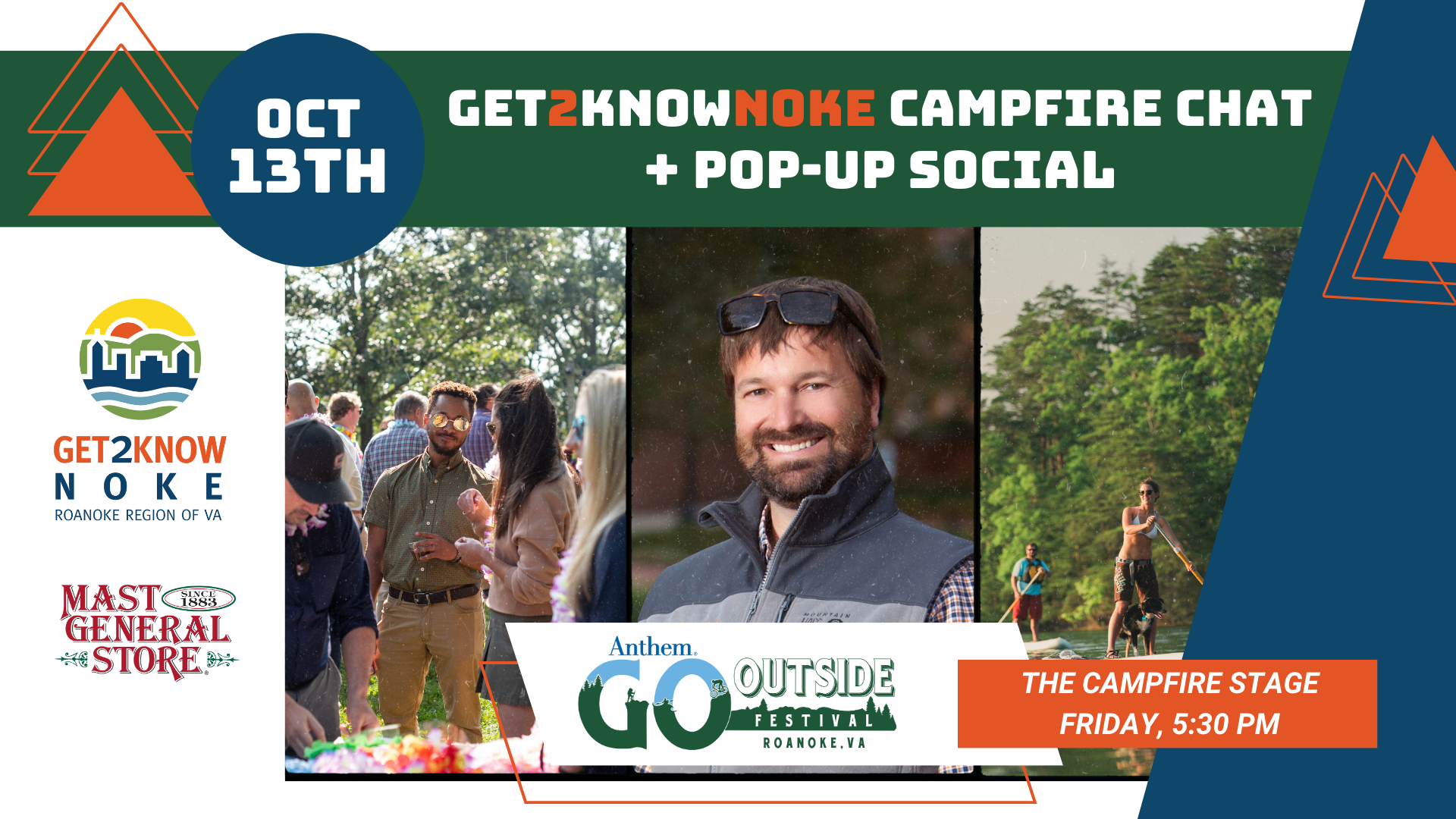 Ask a GO Fest Founder Chat and Social Pop-Up with Get2KnowNoke
Oct 13th: 5:00 pm - 7:00 pm

Registration: Not Required
Hosted By: Get2KnowNoke
Location: Campfire Stage at the corner of Elm Ave and Jefferson Ave
Ages: All Ages
---
Questions About the Event?
Event Lead: Get2KnowNoke
Email: stephanie@Roanoke.org
Phone: (540) 655-9362
Ask Pete and Patrick GO Fest Founders Anything You Want
The campfire chat on Friday will be hosted by the region's talent attraction and livability brand, Get2KnowNoke.
Have you ever wanted to ask the founders of GO Fest questions? Like....
Will GO Fest ever move back to Rivers Edge?

What was the original intention behind the event?

How do events like GO Fest and the Blue Ridge Marathon affect economic prosperity in the region?

How has the outdoors been leveraged to attract business and talent?
These are a few things some of the founders of GO Fest, Pete Eshelman, director of the Roanoke Outside Foundation, and Patrick Boas, assistant director of parks and recreation for the City of Roanoke will chat about. Come ask your own questions too!
The campfire chat will accompany the ever-popular Get2KnowNoke pop-up socials where attendees can network, win Roanoke-themed swag, and enjoy a "Plant Your Own Succulent" activity (limited to first 50 attendees). We'll have a can-bar set up and you can learn more about how Get2KnowNoke is building community, creating network and professional development opportunities, helping folks find jobs, resources, and where to live.